The Australian real estate entity Domain Group has released its end of year quarterly statistics for 2015 which makes for some interesting reading, and it allows us to judge how the property markets have been performing in each of the country's capital cities.
As per usual Melbourne and Sydney have remained the most popular with new and existing home owners, with mixed results for the rest of the cities across the country, and two of Australia's previous "hot spots" appearing to come off the boil a little.
Following we have listed each city in alphabetical order along with a snapshot of prices which can show a broad indication on how each of them are performing.
Adelaide
Home prices in the city of churches are on the up with a 6.7% rise in median price to $494,000 noted – that is the most significant rise in growth since 2007.
Home units are not being left behind either with a healthy 5.2% growth rate recorded, taking the median price there to $310,000 – the best growth since the year of 2008.
Brisbane
Traditional housing in the river city remains popular with a steady 4% rise to a median price of $511,000 noted.
Units however did not fare as well with a decline of 5.3% recorded down to a median price of $360,000 – the largest recorded decline since the year 2000.
Canberra
The nation's capital experienced a healthy rise of median prices with a 9% gain delivering an overall $652,000 result.
The same could not be said for home units unfortunately, with prices stalling at $405,000 – a 2.2% drop.
Darwin
Up in the top end Darwin appears to be in go-slow mode after many years of boom growth.
Median housing and unit prices their declined 1% and 2% growth, with average prices of $637,000 and $407,000 recorded respectively.
Hobart
The apple isle is doing nicely for itself in recent times and its capital – Hobart – saw a significant gain in both home and unit prices.
The average price for a home in Hobart is now $360,000 – up 8.7% and recording its best rise since 2009 – and the average price of a unit there is now $268,000 – up 7.1% on previous year's figures.
Melbourne
Once again Melbourne is right up there at the front when it comes to house price growth, with an impressive 14.5% rise recorded in 2015.
The average home in Melbourne is now selling for $719,000, with the growth rate at its highest since the year 2009.
Interestingly the median unit price in Melbourne rose only 2.4% to $446,000, which would seem to indicate a stronger buyer demand for homes over home apartments.
Sydney
Not to be outdone Sydney just shaded Melbourne in the growth stakes with its own impressive set of figures.
The average home in Sydney will now cost prospective buyers $1.01 million – which is a yearly increase of 14.8% – just pipping its city rival Melbourne by 0.3%.
Home units in Sydney are also performing well with a median price of $656,000 now being established – up 8.7%.
Perth
Finally Perth, similar to Darwin, appears to be in the midst of a slow down after many years of record growth were experienced.
An average home in Perth will now cost a buyer $585,000 – down 4.5% – and the median price for a unit is now noted at $389,000 – down 5% on last year's figures.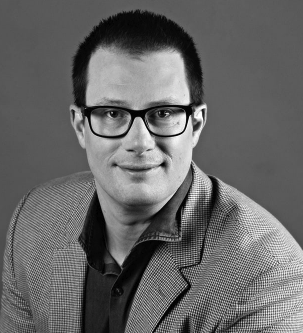 Marc has been a professional lender for 28 years. After beginning his career in 1990 with a UK Building Society, he moved to Australia where he held several different retail banking roles. In 1999 it became clear to him that a mortgage broker would eventually become an obvious choice for someone looking for a home loan so he took the plunge and became an independent broker. He hasn't looked back since!