5 tips for bidding (and winning) at an auction
In many parts of Australia, auctions are the most common way to buy and sell a property. Unless you get lucky and are the only bidder, auctions can be very stressful: the stakes are high, the prices are even higher, and emotions can be through the roof.
Before you head out on a Saturday afternoon to try to secure your dream home, be prepared: here are our top 5 tips to improve your chances of coming out on top.
1.     Be ready to walk away
Prior to bidding, it's a good idea to have a property inspection carried out. There may also be a time limit on any pre-approval amount a lender has agreed to. These should be viewed as 'sunk costs'; don't think that because you've already invested a few hours and a few hundred dollars, that you should chase the property too hard.
Be very clear prior to the auction about your limit. If the property has everything you want, it's fine to bid to your limit, but not every place is worth the same amount. You don't have to spend your limit, especially if you'll need to carry out renovations or repairs as soon as you move in. The basic rule of auctions: set a limit and stick to it.
2.     Bid your limit amount … exactly
This isn't always possible, but if the property is getting close to your limit, try to be the one to actually bid your limit amount. Other bidders probably have their own idea about the value of the property, but there's a chance that your limit amount is similar to those of other bidders. If your limit is the same as another bidder, whoever makes the final bid knocks the other bidder out … and if there are no more bids, the property is sold.
So while you can't control your auction competitors, don't make a bid just under your limit.
3.     Ask questions during the auction
Being a visible and active presence during an auction means that other bidders know you're serious and also ensures that you get attention from the auctioneer. Standing towards the front helps, bidding loudly and clearly is good, and asking whether the property is 'on the market' is also permitted. While agents typically don't reveal the reserve price, they will usually let you know when the property has reached that reserve and is set to sell – especially if you ask them.
Keep in mind, though, that it's illegal to interrupt an auction, so make sure you know the rules and only ask relevant questions.
4.     Outsource the bidding
If you're not feeling confident about bidding, or are worried that you might get caught up in things and exceed your limit, you are allowed to nominate someone else to bid for you. Buyer's agents or advocates are professionals who can help you find properties, and will bid for you. They will tell you their opinion about what a property is worth, and will bid for you, based on your instructions and your limit. We can help you find an experienced buyer's agent who is familiar with properties in your area.
You can also ask a family member or friend to bid for you. Make sure you're very clear about your limit though, as you are legally obliged to pay the highest bid made on your behalf if you win.
5.     Have a strategy if the property is passed in to you
If a property is 'passed in' (when the highest bid has not met the reserve amount set by the vendor), the person with the highest bid has the exclusive right to negotiate with the vendor. If you've made the final bid, private negotiations will commence. Typically, the selling agents will move between you and the vendor, making offers and counter-offers. This is where the famed sales skills of real estate agents come to the fore.
Be ready for high-pressure tactics, but remember, you have the power in this situation. Feel free to offer slightly more than your bid if you can, but be prepared to walk away. Many vendors need to sell, so may be prepared to take a real offer, even though it's lower than they wanted.
Contact us
If you're planning to bid at an auction, make sure you talk to us at Mortgage Broker Melbourne first. We can arrange loan pre-approvals, advise on market conditions in the area, help with a buyer's advocate or share more winning auction tips with you. Talk to us today.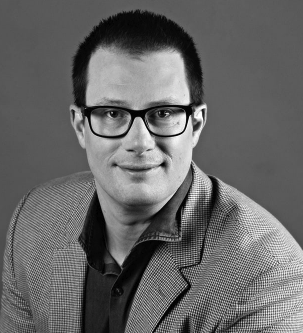 Marc has been a professional lender for 28 years. After beginning his career in 1990 with a UK Building Society, he moved to Australia where he held several different retail banking roles. In 1999 it became clear to him that a mortgage broker would eventually become an obvious choice for someone looking for a home loan so he took the plunge and became an independent broker. He hasn't looked back since!