Big lenders aren't passing on interest rate cuts
Already at historical lows, The Reserve Bank of Australia chose Melbourne Cup Day to make the jaw-dropping, but not unexpected, decision to reduce the cash rate even further in a bid to stimulate the economy following the COVID-19 catastrophe.
The drop – from 0.25% to 0.1% – is also aimed at luring people back into the real estate market. With rates as low as they've ever been, now is a great time to enter the property market. A slowdown in housing costs in many areas across Melbourne amplifies this.
Uneven benefits
But even though home loans are low (no-frills fixed-rate loans can be found with interest rates just under 2%, and variable loans can be found just a tick about that), the RBA cuts aren't being shared equally among borrowers.
If you have a variable loan with one of the 'big four' banks (ANZ, CBA, NAB, Westpac), you'll have seen no reduction to your interest rate following the past two RBA rate cuts. The cuts announced at the start of November prompted no action by many large lenders for their variable-rate customers.
This move – or, rather, lack of move – has angered many in the real estate industry, and certainly won't make the Reserve Bank happy. Raising profit margins of banks is hardly a way to stimulate the economy; lowering mortgage repayments, on the other hand, would put extra cash in consumers' hands in the lead-up to Christmas.
The reason that the biggest lenders haven't passed on 0.5% of recent cuts to their customers isn't immediately clear, aside from the obvious fact that it helps their bottom line when maintaining strong profits is so important to shareholders. One result, though, is that smaller lenders are becoming an increasingly popular alternative. Some of these lenders – many of them fairly new to the market – are easily beating rates offered by the big four banks.
If you look on rate comparison websites, you need to scroll for a long time before you see a big bank in the mix.
Up is down
For people with fixed-interest loans, the story is different. Lenders of all sizes, including the largest banks, have adjusted their fixed rate loans, with most of them offering borrowers the rate cut in full. It's a topsy-turvy world when fixed rates vary and variable rates are fixed!
But the main lesson here is that whenever rates move, there are winners and losers. If you have an existing variable-interest loan, or are thinking about a property purchase, it's a complicated and ever-changing landscape.
At Mortgage Broker Melbourne, we keep a sharp eye out for market changes, and always advocate on behalf of our clients' best interests. At no cost to you, we can assess your financial situation and find out whether you are on the best deal.
Low interest rates aren't the only thing to look out for in a loan, so it's not just a matter of always taking the lowest rate option. We work with you to understand your financial position and property ambitions.
Contact us at Mortgage Broker Melbourne; you might be surprised by how much you can save over the life of your loan.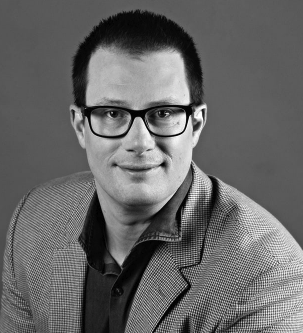 Marc has been a professional lender for 28 years. After beginning his career in 1990 with a UK Building Society, he moved to Australia where he held several different retail banking roles. In 1999 it became clear to him that a mortgage broker would eventually become an obvious choice for someone looking for a home loan so he took the plunge and became an independent broker. He hasn't looked back since!