This weekend just passed saw the largest amount of preliminary auction clearances for the year so far across the Australian capital cities according to data released from noted property market analysts CoreLogic RP Data.
The weekend leading up to Easter is a traditionally a very busy time of the year for buyers, sellers and agents alike, and a total of 3,519 auctions were recorded as having taken place in the capitals with a weighted average preliminary clearance figure of 71.2% noted – a jump of 6.3% on the weekend previous weeks 64.9%.
Following is a look at what happened in each capital city which have been ranked by the number of auctions that were actually held within them:
Melbourne
Melbourne topped the count for the week with 1,784 auctions recorded as taking place with a preliminary clearance rate of 72.3% noted.
This number was up significantly from the weekend before when just 420 home auctions took place with a 68.6% clearance rate.
A breakdown of geographical sub-regions within the city shows that the Inner City (78.6%), North East (74.7%) and Inner East (74.5%) recorded the strongest clearance rates, and that Melbourne's Inner City region also hosted the most auctions this week (390), followed by Inner South (291) and Inner East (283).
Sydney
Sydney came in at number two on the list with 1,103 being recorded there along with a 75.5% preliminary auction clearance rate.
Like Melbourne this was a fairly large increase from the week before when 729 auctions took place with a pre-lim clearance rate of 71.2%
A breakdown of Sydney's geographical sub-regions show that North Sydney and Hornsby saw the most action with 182 auctions held, followed by the Eastern Suburbs with 145.
Preliminary clearance rates across the various sub-regions ranged from a high of 84.7% in North Sydney and Hornsby to a low of 46.7% in the South West of the city.
Brisbane
The amount of auctions held in Brisbane rose to its highest levels since 2014 with 281 held across the city, which also is the second highest volume of auctions noted for the city on record.
Auction clearances were noted at 55.8% which was a significant jump up of 17.3% from the weekend before (38.5%).
Adelaide
Adelaide came in fourth on the list of reported auctions with 144 and with 106 results from these reported so far a preliminary auction clearance rate of 68.9% can be calculated for that city.
This represented a jump up from the 95 that were held the week before and an improvement on the clearance of 51.6% that was noted for then.
Canberra
Australia's capital hosted 119 auctions this week past with a preliminary clearance rate of 76.3% noted so far.
Similar to all of the other large cities across the country this was a significant increase on the week before when only 37 auctions were held which achieved a slightly improved clearance rate of 77.8%.
Perth
Perth held 79 auctions in the last week which was the highest amount it had seen since the 81 recorded for December 2015, and more than double the 36 that it hosted the week before.
With 40 of the 79 auctions held providing rates so far a clearance rate of 45% for the past week can be noted in the West Australian capital.
Tasmania
Rounding out the list Tasmania reported just 9 auctions this week which was 10 down from the 19 that occurred the week before, and with no data in as of yet we cannot comment on the clearance rates that happened there.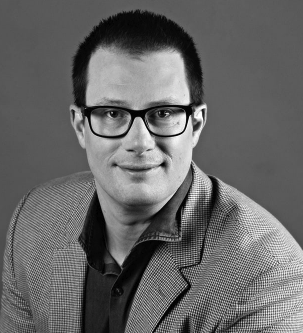 Marc has been a professional lender for 28 years. After beginning his career in 1990 with a UK Building Society, he moved to Australia where he held several different retail banking roles. In 1999 it became clear to him that a mortgage broker would eventually become an obvious choice for someone looking for a home loan so he took the plunge and became an independent broker. He hasn't looked back since!