Winter crisps up the Melbourne Market
The usual seasonal variables have been thrown out of the window as the housing market remains buoyant, despite the low temperatures. In fact, while the slowing of the market over the past 12 months (from July 2015) was apparent in most of Australia, what's being called the 'Two Speed Housing Market' sets both Melbourne and Sydney apart from the rest.
Melbourne housing boom shows little signs of change
The Reserve Bank of Australia rate cuts in February and May have contributed to this, says, CoreLogic RP Data head of research, Tim Lawless.
"There was an instant buyer reaction across the Sydney and Melbourne housing markets where auction clearance rates surged back to levels not seen since 2009, capital gains once again accelerated and we are now seeing Sydney and Melbourne homes selling in record time," Mr Lawless said. "Sydney homes are selling in just 26 days and Melbourne homes are selling in 32 days."
However, it's not simply lower interest rates that are fueling the boom – Melbourne has had surge in job creation, an increasing demand from overseas buyers and strong growth in population, propelling both Sydney and Melbourne home values higher.
Changes to investor lending
RBA Governor Glenn Stevens has cited concerns over the rising prices, especially in Melbourne and Sydney. Overseas investors are adding to the woes of first-time buyers in Australia.
Indeed, the Australian Prudential Regulation Authority (APRA) is becoming more vigilant in overlooking the banks lending procedures. This has led to some banks implementing tougher policies, such as changing the loan to value ratios above 90% down to 80%.
The first to move is AMP, who has just announced that they have put a freeze on providing loans to investors. Says Michael Lawrence, MD of AMP Bank "We appreciate the position this puts our customers in and will be working with our distribution network to actively communicate with them."
Other banks are also reducing discounts to investors and scrapping cash incentives. This would effectively raise interest rates for investors, which may open the market up for first-timers and up-scalers.
The hope is that these changes will result in a period of less rapid growth of house prices. At the very least, it should make it more challenging for property investors to get the loans that they desire.
What does this mean to you?
If you've been waiting for a break in the Melbourne property market, it may be coming your way. First-time buyers have felt the squeeze, while many families have not been able to take the next steps up the property ladder.
But, with a bit of time and some APRA magic, the market could become more accessible. And considering that spring is closer than you think, now might be a good time to start looking.
Until next month.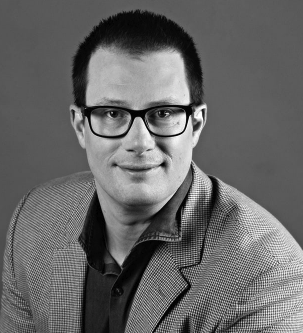 Marc has been a professional lender for 28 years. After beginning his career in 1990 with a UK Building Society, he moved to Australia where he held several different retail banking roles. In 1999 it became clear to him that a mortgage broker would eventually become an obvious choice for someone looking for a home loan so he took the plunge and became an independent broker. He hasn't looked back since!