Disclaimer
This article was first published on September 10, 2020 – we will try to keep it as up to date as possible but things move fast, so please visit the official Victorian Government Coronovirus (COVID-19) site. Stay home and stay safe!
~ Marc, Mortgage Broker Melbourne
Over the past few months, Victoria's lockdown laws have been adjusting in accordance to the COVID-19 infection numbers across the state. When we first went into lockdown on 13 March, none of us – not even the Government Health Experts – would have predicted that the regulations in some form would go on for 8 months or more.
The constant stream of news – including the long, carefully-planned 'roadmap' announced on 6 September – has left many people feeling a little dazed. Nobody can blame you if the sheer velocity at which new information is arriving has caused you to switch off a little or lose track of the finer details. How many people can exercise at once? Can I go back to work? It's a blur of numbers and dates.
Where does buying a place to live fit?
You've been saving for years, your income is stable (or, at least, you're sure it'll bounce back soon) and you're finally ready to start the application process for a mortgage. 
But what can you do? Whether you're in Melbourne's Stage 4 or regional Victoria's Stage 3, is it even possible to kick off the process and shop around for the best loan deal? Spring is usually the bumper time for auctions and sales in Victoria, but there's no doubt 2020 will be very different. Is it even worth getting pre-approval for a loan?
In this article we'll fill you in on how Stage 3 and Stage 4 have affected mortgage broking and the steps you can take to keep your loan application moving forwards.
Can I visit a mortgage broker under the new lockdown laws?
Melbourne
No – you cannot visit a mortgage broker under Stage 4 restrictions. You are only allowed to leave your house between 5am and 8pm (9pm from 14 September) for:
Purchasing food
Exercise (with one other person)
Care and health care
Work (if you qualify as a permitted worker)
Aside from care and work, the above activities must happen within a 5km radius of your home. Applying for a mortgage does not count as any of the above activities, so unless you can convince a local broker to go for a stroll in the nearby park, a meeting with a mortgage broker is completely off the cards I'm afraid, at least until 26 October.
Regional Victoria (including Mitchell Shire)
Essentially the same rules apply, meaning a visit to or from a mortgage broker is not permitted.
Can a mortgage broker visit my home under the new restrictions?
Melbourne
No – a mortgage broker cannot visit your home under the Stage 4 lockdown laws. Many mortgage brokers offered this service before the lockdown in March, but they are not allowed to conduct home visits at the moment as they are not permitted workers.
Regional Victoria (including Mitchell Shire)
No – under Stage 3 lockdown you are only able to leave the house for food shopping, to provide care, exercise, and to work or study.
How do I apply for a mortgage, or keep my application moving forwards, during COVID-19?
Even though much of Victoria has shut down, mortgages are still being written and properties are being bought and sold. If now is the time to buy, you shouldn't let the lockdown restrictions stop you.
If you want to arrange a meeting with a mortgage broker, the two of you can still meet over Facetime, Skype, Zoom, or your preferred video conferencing software. Documents can be emailed and even electronically signed. In many ways, the COVID-imposed lockdown restrictions make the process of obtaining loan pre-approval and a finalised mortgage easier than before.
And dealing with a broker is as easy (if not easier) than shopping around the major banks and other lenders yourself. While banks are still up and running, your broker will be able to provide a top-notch service and find a loan to suit your situation without you needing to arrange multiple face-to-face Zoom meetings with various bankers and lenders.
Your broker may even be able to access a loan with better conditions than are offered to the 'retail' market.
If all goes to plan, many of these restrictions will lift on 26 October. Expect a flurry of activity as people decide to get loan pre-approval and enter the market. Move now and be one step ahead, prepared to buy your dream property at any time.
If you have any questions about securing a mortgage during COVID-19, please contact us today for free, impartial advice.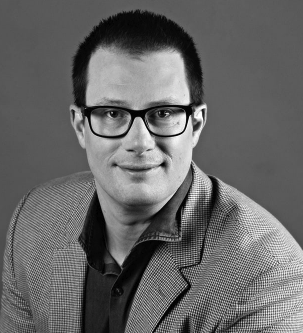 Marc has been a professional lender for 28 years. After beginning his career in 1990 with a UK Building Society, he moved to Australia where he held several different retail banking roles. In 1999 it became clear to him that a mortgage broker would eventually become an obvious choice for someone looking for a home loan so he took the plunge and became an independent broker. He hasn't looked back since!