The 2017 property market has kicked off to a great start following the annual seasonal hiatus. As usual for this time of year, it was a quiet start to the new year with only 71 properties listed for auction, but according to realestate.com the clearance rate was an impressive 81%.
Industry confident about 2017 as capital gains grow
Confidence in the property market for the year ahead is high among industry professionals with the latest ANZ Property Council Survey reporting that confidence rose 2 points to 132 for the March quarter 2017. According to MortgageBroker, the survey polled over 1,500 professionals and found that their confidence is the highest it has been in two years.
Chief economist for the ANZ, Richard Yetsenga says that the residential property market was behind the rise in confidence. He explained:
"Much of the improved outlook for the property market came from the residential segment, supported by improved expectations of capital price growth, forward work schedules and construction activity," he said.
"Coupled with the returning presence of investors, it appears that demand for housing is reasonably steady at an elevated level."
The positive outlook for the market was backed by the latest report from CoreLogic into capital gains in 2016.
The CoreLogic December 2016 Hedonic Home Value Index shows that capital gains grew by 10.6% in 2016, the fastest growth since 2009. Capital city house values for 2016 rose by 11.6% and capital city unit values rose by 5.9%.
Millenials may look to super to help boost home deposits
With the property market so hot, many young Australian's are finding it harder than ever to get their first step on the property market.
But, ever inventive and rarely phased, many Millennials are willing to do things a little differently to get their share of the property boom.
AustralianBroker reported on a recent survey commissioned by LoanDolphin. The survey revealed that around 30% of young Australians are willing to use money from their super to boost their deposits for housing.
Ranin Mendis, CEO of LoanDolphin says that with the median home price hitting upwards of $800,000, saving enough for a deposit is proving out of reach for lots of younger Australians. He says it is no surprised that they are looking to tap into their super funds to help.
Tapping into super funds wasn't the only strategy Millenials were wanting to use to gain a foothold in the property market. According to Mr Mendis, many were deciding to live with their parents for longer and were looking to invest with friends, siblings or other relatives. And many were 'rentvesting'. This is where you buy a house in a suburb you can afford and rent a place in a suburb you would like to live in.
Whatever strategy you use, it is always crucial to make sure you are getting the best value, most appropriate loan for your property investment. We can help you find the best mortgage for you and your own unique situation.
Keep following us on LinkedIn to get our weekly updates.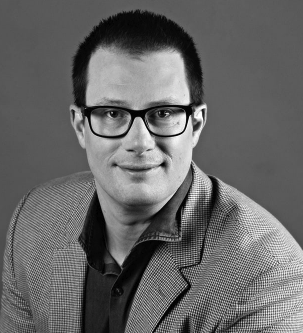 Marc has been a professional lender for 28 years. After beginning his career in 1990 with a UK Building Society, he moved to Australia where he held several different retail banking roles. In 1999 it became clear to him that a mortgage broker would eventually become an obvious choice for someone looking for a home loan so he took the plunge and became an independent broker. He hasn't looked back since!