Selling up? Consider a vendor advocate
You may have heard of buyer advocates – people who help prospective buyers find and purchase properties. But do you know about vendor advocates, who work to make the process of selling a property easy?
If you're time poor, selling an investment property, trying to close a sale quickly, or just want the security of someone who knows the real estate business, a vendor advocate can help. They also have the knowledge and contacts to make sure your property is presented in the best light, in order to target prospective buyers and maximise your sell price.
Think of a vendor advocate as a project manager for your property sale.
Top 5 jobs of a vendor advocate
Here are 5 tasks a good advocate can provide you, to take stress out of the sale process.
1. Meeting agents
Experienced vendor advocates are usually familiar with many agents operating around your location. Since many also act as buyer advocates, they may have advice about which agents can drive a harder sale bargain.
A vendor advocate will typically arrange meetings with more than one agent who will inspect the property, offer an appraisal, and suggest marketing and sales strategies. Whether it be sale by auction or private sale, an advocate can help you select the best agent for your property.
2. Negotiating selling cost, campaign and commission
Advocates can advise on the costs an agent proposes. They may be able to negotiate a smaller agent's commission or query some of the advertising approaches.
Some agents will recommend auctions while others may think a private sale or sell-by-date approach will work better. It's always your decision, but an advocate may have an opinion based on experience and previous sales.
Marketing your house is more than just listing on Domain and Real Estate apps. Photography, print advertising, brochures and even the 'For Sale' sign all play a part. Your advocate can help monitor and approve all of these sales tools, helping to present the property in the best possible way.
3. Arranging trades and repairs
How hard is it to get a tradie these days?! For an experienced vendor advocate, it's not hard at all.
Your advocate will assess your property – sometimes in consultation with your agent – and suggest any improvements that they believe will enhance the appeal of your place. They have fresh eyes and are looking for anything that might deter a potential buyer.
If you choose to go ahead with any repairs or cosmetic changes, advocates can arrange the required trades. As they typically have a few preferred suppliers, they can often jump the queue to prioritise your work.
4. Staging your property
Your taste might be on point, and your furnishings oh-so-chic… But if that's not the case, a vendor advocate can bring in the stylists. Removing your old cracked vinyl couch and 1960s clown paintings can add a sense of space and modernity to any type of property.
5. Working with the listing agent
Once your property is on the market, vendor advocates stay in close contact with the agent and report back to you on property feedback, interest, numbers of people at inspections, and any offers that might come in.
They'll also help you through the process of negotiating offers. Remember, the advocate works only for you, while your agent is an intermediary who works for sellers and buyers.
Vendor advocate costs
Different payment models apply, depending on the advocate. Make sure you know the costs involved up-front.
Advocates may charge a fixed fee for their services, although many will also have an arrangement with agent to share the commission when the property sells. The shared-commission model is attractive to many sellers, as they have no noticeable out-of-pocket expenses. Keep in mind that this approach leaves little room to negotiate with the agent when agreeing on their commission.
Talk to us
If you're selling to purchase elsewhere, make an appointment to talk to one of our mortgage brokers before embarking on your sale.
Our experienced brokers can advise on the current market and provide you with real estate data that will indicate your property value. You'll then be better placed to look elsewhere for your new property.
We can also introduce you to vendor (and buyer) advocates who know your area, and can take even more of the hassle out of your real estate transactions. These services come at no cost to you.
Whether you're buying or selling, contact us today.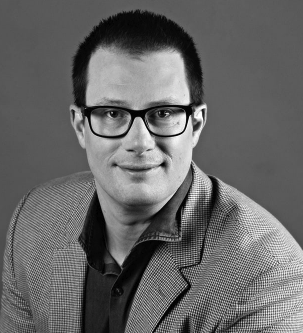 Marc has been a professional lender for 28 years. After beginning his career in 1990 with a UK Building Society, he moved to Australia where he held several different retail banking roles. In 1999 it became clear to him that a mortgage broker would eventually become an obvious choice for someone looking for a home loan so he took the plunge and became an independent broker. He hasn't looked back since!