Greening your property: government rebates for environmental upgrades
Sustainable houses: everybody wins
Whether you're an owner-occupier or an investor, making your property more sustainable and energy efficient has several benefits.
You're helping save the planet, of course, but there are more tangible benefits too. Reducing the energy consumption footprint of your property increases its desirability and value in the market, and can significantly reduce your energy bills over the longer term.
Covering the costs
Making changes to improve your household energy efficiency can be expensive but there are long-term benefits. A sizable chunk of change may be required up front but the good news is that federal and state governments have programs to assist with the costs of environmental home improvements.
The rebates and incentives available from state and territory governments differ depending on where your property is located. Here, we'll take a look at what's available from the Victorian government and the federal government for owners of property in Victoria.
Solar panels
The Victorian government offers a rebate to cover 50% of the cost of an average 4kW solar panel system. As the technology improves, panels are becoming cheaper and cheaper. At the time of writing, the rebate is worth a very handy $1,888. To qualify, your property has to be worth less than $3 million and your household taxable income less than $180,000.
As an added incentive, the government also offers interest-free loans for four years to cover the balance of your new solar panels.
Solar Victoria's Solar Homes Program
The federal government also has a program called the Small-scale Renewable Energy Scheme (SRES), which can reduce the cost of panels, and also small-scale wind turbines, hydro and air source heat pumps. Those who qualify are issues with certificates when they install energy-efficient power systems; these are then typically transferred to the company doing the installation in return for a discount on the cost.
Solar hot water
Updating your hot water system to solar can mean savings of between $200 and $400 a year on your bills. A rebate of up to $1000 is available to help cover the costs of a new solar hot water system. Once again, your property has to be worth less than $3 million and your household taxable income less than $180,000 to qualify.
Victoria's Solar Hot Water Rebate
Solar batteries
Having solar panels is great during the day when the sun is shining, but to really reap the rewards of your panels, you'll need a battery. That way, when you're watching TV in the evening, you'll be using the stored energy, meaning less power from the grid and cheaper electricity bills.
The Victorian government offers rebates of up to $4838 to help cover the costs of a solar battery. There are conditions covering who qualifies, and currently you need to live in certain high-growth areas of Victoria. There are around 100 postcodes that qualify for this rebate.
Solar Victoria battery rebate postcodes
Appliances and more
Discounts and special offers are available to homeowners and landlords through the Victorian Energy Upgrades program. This can help reduce the up-front costs of household appliances and general home improvements designed to reduce energy consumption, including:
weather proofing and double glazing
energy-efficient fridges, freezers, clothes dryers and TVs
energy-efficient heating and cooling
energy-efficient lighting
energy-saving pool pumps
standby power controllers.
Sometimes the rebates are quite small, but if you're making large purchases or planning a renovation, it's well worth checking out what's available.
Talk to us
The up-front costs of energy efficient systems can put many homeowners and property investors off making changes. Over the long term, however, these systems usually pay for themselves through lower power bills. Add to that the increase in your property's value, and the fact that you're doing your small bit for a healthier world, and its easy to understand why so many people are taking the plunge.
Talk to us at Mortgage Broker Melbourne to find out how improving the energy efficiency of your property can increase its value and reduce your bills at the same time.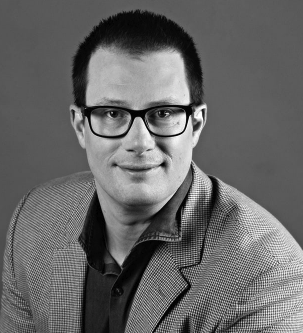 Marc has been a professional lender for 28 years. After beginning his career in 1990 with a UK Building Society, he moved to Australia where he held several different retail banking roles. In 1999 it became clear to him that a mortgage broker would eventually become an obvious choice for someone looking for a home loan so he took the plunge and became an independent broker. He hasn't looked back since!