Analysis released from the real estate research company CoreLogic RP Data allows us to take a detailed look at Australian property price growth across the various state capital cities over the last twenty years, and to form some opinions of our own about what has been happening historically in the Australian property market.
The numbers make for interesting reading and they also allow us to examine the performance on the Australian property market on a 10 year cycle, and further the performance of the individual state capitals as well.
There's an old real estate adage that property prices double every ten years (some people say seven) and this new analysis provides us with the opportunity to test that theory and indeed see which city came out on top over the last twenty years.
Australian Property Prices Over The Last Twenty Years
From January 1996 to January 2006 the average Australian home located in a capital city rose in price an amazing 151.7%, with a breakdown showing that the values of homes rose 159.6 % and the value of units rose 110.1% – a very respectable performance by any measure.
From January 2006 to January 2016 things did slow down a bit when compared to the previous ten years, with the average price of a home in a state capital homes rising 73.1% and the average price of a unit rising 64.3%.
It should be noted that the above statistics are heavily influenced by the larger capital cities, such as Melbourne and Sydney, but as a broad set of numbers we can deduce that property prices between 1996 and 2006 did indeed double in price, and beyond
The following decade – 2006 to 2016 – saw a slowing in average property price growth to about 50% of the decade before, as property values were not able to sustain the very impressive growth rate that they had previously been able to achieve.
Inidividual State Captial Performances Over The Last Twenty Years
And the winner is… Melbourne!
Granted statistics can be used in many different ways, but one conclusion that can reached by the CoreLogic RP Data analysis is that the city of Melbourne is the only capital city in Australia which has been able to double its average home price value over the last twenty years.
Between the years of 2006 to 2016 Melbourne came in first in growth rate across the nation with a figure of 100.9%, while Sydney came in second with 78.0% and Darwin a close 75.3% behind.
The previous ten year period – 1996 to 2006 – saw all capital cities double their growth in what was a very beneficial and prosperous time for home owners throughout Australia (it should be noted that analysis for Hobart is only available for homes and no statistics are available for Darwin though this period).
Looking Back And Forward
Although Australian real estate property prices continue to perform very admirably it is unlikely that we will see a return to the boom period of 1996 to 2006 – not in the near future anyway.
Figures for the last five years show that Melbourne and Sydney are now and will mostly likely continue to be the star performers of the Australian real estate market into the near future, with the state capitals outside of New South Wales and Victoria unable to maintain their very impressive growth of previous years.
In order for Australian home values to continue to rise record low interest rates and appropriate official government policy will be very important in keeping Australian property prices growing in the near future and in the years to come.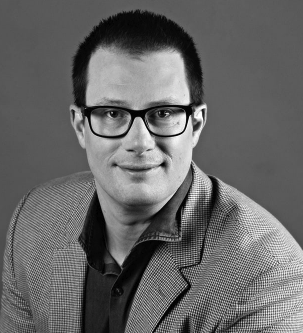 Marc has been a professional lender for 28 years. After beginning his career in 1990 with a UK Building Society, he moved to Australia where he held several different retail banking roles. In 1999 it became clear to him that a mortgage broker would eventually become an obvious choice for someone looking for a home loan so he took the plunge and became an independent broker. He hasn't looked back since!