Finally the market is showing signs of a slowdown of its own accord rather than being forced backwards as a result of rate rises! This should mean a gradual reduction in prices instead of a crash. In May, Melbourne prices eased 1.3%. A back step is normal at this time of year, but added pressure has no doubt come from regulatory changes to investment and interest only lending. Lenders continue to increase rates for investors and to restrict maximum loan to value ratios even further to tighten the criteria for those looking to purchase an investment property. I expect more changes to roll out over the coming year as the lenders look to obey APRA and protect their portfolio at the same time from the riskier end of the lending spectrum. Times are changing though, the risky loans used to be those to the self-employed who couldn't produce a tax return to verify their income, now risky loans are to investors who can prove their income but may be gearing too high with no safety net if prices start to fall more sharply.
I see prices levelling out as a good thing. A large proportion of our clients are looking to buy a home, many their first, and they have been priced out of the market for a long time. I find that first home buyers do especially well in a cooling market because they are buying for the long term and can absorb a temporary fall in their home value but benefit at the outset by finally being able to afford to buy where they want to live.
An interesting concept has been introduced for first home buyers by Teacher's Mutual Bank whereby they can take a loan with part interest only part principal and interest repayments, to ease the cash flow but make progress reducing debt at the same time. This change is brought about by APRA rules restricting growth in interest only loans, basically they won't permit an owner occupier to take a fully interest only loan anymore, but it may have a spin off benefit of making repayments more affordable in the short term. I'll keep an eye on that to see if it goes anywhere.
That brings me to the biggest driver of first home buyer activity on the horizon, for contracts entered into after July 1st 2017, stamp duty will be abolished for purchase prices that don't exceed $600k. When the State Govt brought in their earlier incentive, a 50% reduction in duty up to the same purchase price ceiling, prices for properties rose to that ceiling and bounced off the limiter. This new initiative eases the pressure at the $600k mark by continuing to offer a hefty discount for prices that exceed $600k, staggered and phased out at $750k. You can visit the State Revenue Office website for full details but a purchase price of $650k, for example, attracts stamp duty of $11,357 instead of the $34,070 payable now.
I think it is the perfect time for first home buyers to enter the market and the team here at Mortgage Broker Melbourne looks forward to being able to assist you in realising your dreams of home ownership!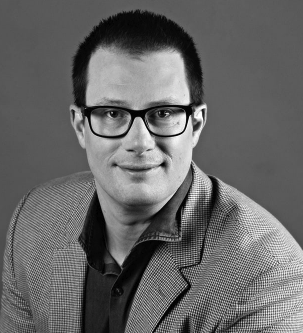 Marc has been a professional lender for 28 years. After beginning his career in 1990 with a UK Building Society, he moved to Australia where he held several different retail banking roles. In 1999 it became clear to him that a mortgage broker would eventually become an obvious choice for someone looking for a home loan so he took the plunge and became an independent broker. He hasn't looked back since!