How to spot a Motivated Seller pt 1
There are a mixed messages coming from the property market at the moment. While it's no surprise that real estate prices in Melbourne (and throughout much of Australia) have seen extraordinary gains in the past couple of years, there's also talk of impending interest rate increases.
Nobody knows when the RBA will lift rates. They have a lot to keep in mind. But the reality is that rates will increase … maybe later this year, maybe next year, but sometime in the foreseeable future.
Flushing out sellers
One by-product of this anticipated rise in rates is an uptick in properties coming onto the market. Recent record auction numbers indicate that some property owners have decided that now is the time to sell. Prices are high, but rate increases will limit the amount buyers have to spend in the future. Makes sense.
More choice is good for people looking to purchase. While it's hardly a buyers' market, more supply of properties potentially means less competition. But are there bargains to be had in a hot market? Maybe!
'Motivated sellers'
Simply put, a motivated seller or motivated vendor is someone who really want to sell. Some property owners go to the effort of testing the market, hoping their property goes gangbusters. They either cash in, or happily stay put. A motivated seller is different.
Motivated sellers are keen to sell. Sometimes they need to sell quickly. Reasons are varied; here are some common ones:
Already purchased elsewhere
These sellers want to buy – or have already bought — another property. They need to sell in order to finalise the new purchase.
People sometimes need to sell to free up cash for other reasons. Investments, business start-ups, retirement and debt repayment are just some of the scenarios.
Property repairs or irregularities
The vendor may be aware of issues with the property that need attention. Anything from bad wiring or timber rot to drainage issues and concrete cancer (it's a thing!) – they want out. This is a good time to remind everyone that getting a pre-purchase property inspection is always a good idea. It's also possible that there is an issue with the land, from impending council works and heritage overlays to zoning issues and even problems with the title.
Your conveyancer is your friend here. Buyer beware!
Change of family circumstances
Kids moving out of home, death, relocating for work, and divorce are other common reasons that vendors need to sell up fast. It's sometimes difficult to find out about these personal motivations, but some agents are forthcoming (they want a sale too). Always ask why the owners are selling. And hit Google with vendor names.
Also included here are deceased estates, state trustee and mortgagee sales. In these circumstances, the owner (whether a private individual, a bank or the state government) will want to quickly dispose of a property. A buyer is less likely to encounter haggling and other real estate gameplay.
Stay tuned for Pt 2 next week!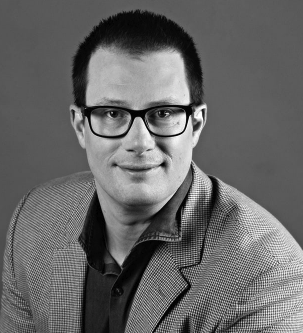 Marc has been a professional lender for 28 years. After beginning his career in 1990 with a UK Building Society, he moved to Australia where he held several different retail banking roles. In 1999 it became clear to him that a mortgage broker would eventually become an obvious choice for someone looking for a home loan so he took the plunge and became an independent broker. He hasn't looked back since!