How to spot a Motivated Seller pt 2
Identifying a motivated sale property
Sometimes an agent will tell you why the vendor is selling. Sometimes not.
While not foolproof, here are five signals that you might be dealing with a motivated vendor:
Shorter settlement terms
In Victoria, it's common to see settlement terms (the time between to sale and the actual transfer of ownership) set at two, three, or even four months. If you see 30, 45 or 60-day settlements, it's a good indication that the vendor really wants to sell and settle ASAP.
A short campaign
If there's only a few weeks between the property hitting the market and the auction date, the vendor is probably in a hurry.
Vendor doesn't live locally
If documents such as the Section 32 show that the vendor lives a long way away (possibly interstate or overseas) it's another clue that they may just be looking to get the sale done, and are not simply testing the market.
Empty property
If you inspect a property (particularly an apartment or unit) and it's empty, it's a possible indication that a rental lease has ended or the occupier has left abruptly.
Staging furniture
If the décor looks like a display home, the coffee table is spotless, and there are no extension cords running everywhere, it's probably vacant. Check the pantry, fridge and bathroom cupboards. You'll soon know if someone's really living there or if it's empty.
Early offers and 'cooling off'
One trick that many Victorian purchasers aren't aware of is that – like an auction itself – any offer made in the three days prior to or after an auction doesn't have a 'cooling off' period. In a private sale, or an early offer on a property headed to auction, consumer law gives purchasers a cooling off period of three business days, during which time they can change their minds and back out of a purchase. (Please seek independent legal advice for your specific circumstances, of course).
At an auction, and for the three days prior to and post the auction, there is no cooling off period. Vendors love the surety of an unconditional purchase. So the days leading up to an auction are a great time to pounce with a compelling offer. The vendor gets a guaranteed sale and avoids some of the costs of an auction. And the purchaser gets a chance at buying a property with little or no competition.
And even if you want to make an offer earlier, make sure you have your finances sorted; vendors love offers with no conditions attached (e.g. 'subject to finance').
Follow the clues
While it's not easy to really know the motivation of a seller, some of these tips might give you some confidence if it comes to negotiating a price. Motivated sellers are looking for a fair result, not a life-changing windfall.
Talk to us
If you're looking for a foothold in the property market, or a budget investment property, homing in on motivated vendors is a good place to start. It might not be your dream property, but it's a great place to start.
Make an appointment today. For help getting your finances in good shape and securing pre-approval on a home loan, talk to us at Mortgage Broker Melbourne. We can give you more tips on identifying value in the market, and help you get into a property sooner.
Best of all, our service is totally free for you, and is offered 100% obligation-free.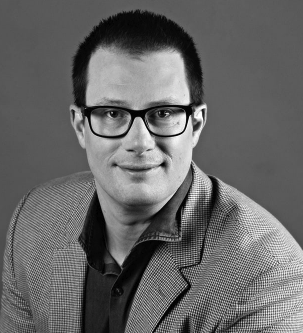 Marc has been a professional lender for 28 years. After beginning his career in 1990 with a UK Building Society, he moved to Australia where he held several different retail banking roles. In 1999 it became clear to him that a mortgage broker would eventually become an obvious choice for someone looking for a home loan so he took the plunge and became an independent broker. He hasn't looked back since!