CBA sent a shockwave through investors this week by increasing their fixed rates across the board for investment lending. The biggest jump was a 0.5 for fixed rate investment loans with interest only repayments, taking their 5yr fixed rate over 5% for the first time in a long while. I am expecting lenders to continue to gradually increase as the banks cite cost of funds as a reason, there has been even more commentary to suggest this is a furphy but, to quote The Richest Man in Babylon, they have the gold, they make the rules to a degree!
Inflation also ticked above 2% for the first time in 2 years with the biggest contributor being an increase in fuel prices. I've long been a believer that fuel is a key driver of inflation, the more it costs trucks to fill up, the more goods and services cost to be delivered to stores, increasing many prices generally across the board. There are still a few factors contributing to lower inflation though such as low wages growth and a high dollar so there's little chance the RBA will be forced to increase rates in the next 12 months, given what we know at present.
Victorian first home buyer stamp duty concessions kick in for contracts signed after July 1st so I expect an uptick in activity in the sub $600k price bracket but the pundits are tipping the property market will soon cool, at least in terms of activity, if not in prices reducing. While interest rates remain low, as they are suggested to be til 2018 at least, the fallout will be insulated somewhat. Remembering the days of 13%+ I was interested by an article I did interesting recently that said a rate rise of just 1% would now put a large number of households under mortgage stress so we are always here for a chat if you are concerned about your variable rate.
Lastly rumours some sort of incentive will appear in the Federal budget in May, assisting them somehow to save a deposit, although I do not expect accessing superannuation is on the cards. First Home Buyers are usually in an age bracket where their super is low enough not to help, I heard recently the average 30 years old has less than $20k in super. Having that extra to tip in would hardly touch the sides, simply inflating property prices a tad more. Such a change in policy would also open the doors for super to be used in other, even more inappropriate ways. The govt can't afford to let the reins slip there, it is just too important that people are able to look after themselves in retirement as we live longer, there just won't be enough tax revenue to support an aged pension that would be anywhere near what it would need to be.
Until next time!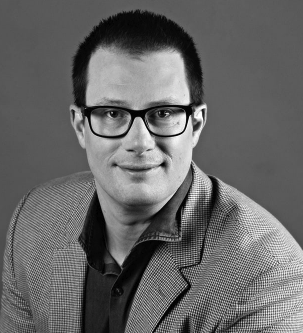 Marc has been a professional lender for 28 years. After beginning his career in 1990 with a UK Building Society, he moved to Australia where he held several different retail banking roles. In 1999 it became clear to him that a mortgage broker would eventually become an obvious choice for someone looking for a home loan so he took the plunge and became an independent broker. He hasn't looked back since!