This week REIV released the auction clearance rates for the period between 19 December 2016 and 4 February 2017. It showed a clearance rate of 79 per cent with 416 auctions held, 328 selling and 88 passed in. The holiday season is a relatively slow period, hence the low numbers, but the property market will now return to the usual level of activity.
President of REIV, Joseph Walton, says that weekly reporting of auction results will now resume – just in time as an impressive 1,400 auctions are slated for the last week of February.
APRA expected to turn its focus on investors as the median house price reaches $770,000
Despite predictions by some that the housing market would begin to cool in 2016, Australia recorded yet another year of record price growth.
According to MortgageBroker, the median house price in Melbourne rose above $770,000 in the three months leading up to December 2016.
Units and apartments were also up 3.0 per cent, rising to a median price of $563,000.
This impressive rate of growth is the fastest since the Australian Prudential Regulation Authority (APRA) introduced macro prudential regulation in 2015, and it has caused some concern.
MortgageBroker spoke to AMP Capital Chief Economist Shane Oliver who said that the surge in house prices was a sign that the effect of the regulations were wearing off.  He expected APRA to move soon in an attempt to dampen investor appetite for property.
His concerns were backed up by the latest statistics from the ABS, which show that investor lending grew by 21 per cent in the year leading up to November 2016.
This understandably has economists and politicians worried. With Sydney and Melbourne in particular, housing affordability is a growing problem.
First-home buyers are finding it harder than ever to get a foot on the property ladder and many Australians are being forced to choose between long commute times or expensive rents in order to work in our major cities.
Just how APRA will attempt to curb investor enthusiasm is not clear. Increasing the size of the deposit needed to secure an investor loan is one option that may be considered.
When times get tough, Aussies turn to mortgage brokers before the big banks
A new survey, by Galaxy Research, has found that 72 per cent of respondents would not turn to the big banks in times of financial crisis. This, unsurprisingly, did not surprise us.
The survey, conducted on behalf of State Custodians Home Loans, asked 1,005 people who they would go to if they needed to renegotiate their mortgage in a time of crisis.
Overall 25 per cent said they would go to a mortgage broker first. Generation Xers (those aged between 35-49) were the most likely to approach a mortgage broker.  Thirty four per cent of this group said they would choose a mortgage broker over a big bank.
Mortgage holders would then turn to financial planners, lawyers and smaller banking institutions before approaching the big banks.
The Advisor quoted State Custodian CEO Joanna Pretty as saying:
"When you're in crisis mode it can be very stressful and confusing trying to make any major decision. I think trust is very important in dire situations and sometimes with larger institutions people can feel like they're 'just a number'".
Mortgage brokers are good at seeing the bigger picture and can find customers loans that best fit their unique needs and circumstances.
It is important to remember that when faced with a life-changing event such as illness, unemployment, divorce or debt, you have choices. A mortgage broker can help you work out what those choices are.
If you want to get the best mortgage for your finances, contact us at Mortgage Broker Melbourne.
And don't forget to follow us on LinkedIn to get our weekly updates.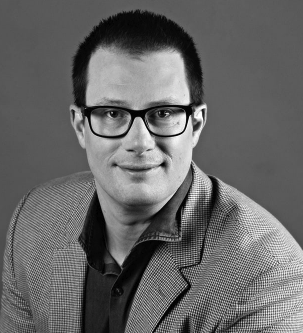 Marc has been a professional lender for 28 years. After beginning his career in 1990 with a UK Building Society, he moved to Australia where he held several different retail banking roles. In 1999 it became clear to him that a mortgage broker would eventually become an obvious choice for someone looking for a home loan so he took the plunge and became an independent broker. He hasn't looked back since!