There has been plenty going on around the Australian property market during March 2016 and following we have highlighted some of the key events.
ABS Releases Final Numbers For 2015
The Australian Bureau of Statistics (ABS) has released its quarterly Residential Property Price Indexes report for the 3 months ending to December 2015.
At year's end the ABS estimated the total value of residential property in Australia to be $5.886 trillion, and the number of dwellings nationally to be approximately 9.616 million, which is an increase of 1.7% or 162,900 of the number of dwellings around the country on the previous year's figures.
News From APRA
Ms Heidi Richards, who acts in the position of General Manager, Industry Analysis, at the Australian Prudential Regulation Authority (APRA) has spoken publicly about APRA's role in overseeing the domestic mortgage market within Australia.
Ms Richards spoke about how APRA's role has changed in recent years along with matters pertaining to interest rate assumptions, living expense assumptions, loan to value ratio (LVR) policies and serviceability calculations.
To view a full copy of Ms Richard's speech you can download a transcript from APRA's website here.
Additional news from APRA comes in for the form of data released in relation to Australian mortgage housing stock.
Statistics show that 57.1% of housing stock in Australia is mortgaged to Australian Authorised Deposit -taking Institutions (ADIs) which is up 1.6% from 55.5% one year ago, and 23.5% of the total value of mortgage stock is outstanding to Australian ADIs which is approximately the same amount also from one  year ago.
The Governor Speaks
Also joining the public speaking circuit in recent times was Australian Reserve Bank Governor Glen Stevens whose comments are always worth analysing and noting.
Mr Stevens made an appearance in Sydney at the annual ASIC forum where he made mention of the RBA's desire to slow down conditions in the Australian property market.
After his speech Mr Stevens took part in a Q & A which largely focused on the Australian dollar, where he again made his preference known for a lower Australian dollar price.
Final Auction Clearance Rates For W/E March 20
CoreLogic RP Data has released their final auction clearance rate figures for the Australian capital cities week ending 20th of March 2016.
During that time there were 3,540 auctions held across the capital cities with CoreLogic RP Data able to collect 3,254 results (92%) for all of the auctions that were held.
The final auction clearance rate for the week came in at 68.8% which was a jump of 3.9% on the previous week's figures of 64.9%, and that also represented the highest number of auctions since November 2015.
Melbourne and Sydney were once again the major performers at the auctions with 1,788 and 1,114 being held in those two cities respectively.
Looking Forward
With the traditionally busy pre-Easter period now behind us and the highest number of auctions recorded in four months having taken place, it is likely that the amount of auction being held will now experience some kind of reduction.
As for Australian property prices it is likely that the sustained momentum now being enjoyed by home owners will continue, but at what strength into the future remains unknown.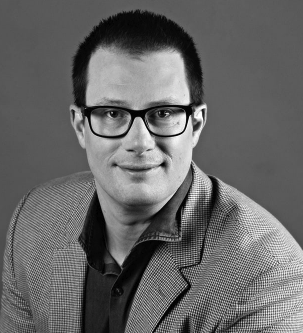 Marc has been a professional lender for 28 years. After beginning his career in 1990 with a UK Building Society, he moved to Australia where he held several different retail banking roles. In 1999 it became clear to him that a mortgage broker would eventually become an obvious choice for someone looking for a home loan so he took the plunge and became an independent broker. He hasn't looked back since!