Melbourne is about to hit one thousand auctions early in the year, with this week already clocking an impressive 867 auctions at a 79% clearance rate.  Auctions results from REIV say they're expecting more than 3100 auctions this month – an increase of 3% compared to last year. Not bad for the shortest month!
Big sellers included houses in Brighton and Canterbury raking in over $4 million, and an apartment in Brighton selling for over $2 million. For the bargains, West is still best, with Maribyrnong and Williamstown auctioning apartments around the $300,000 mark.
Melbourne has fastest selling rate in the country
Melbourne is also seeing properties sell at the fastest rate in the country, according to Corelogic's vendor research. The number of days a property takes going from market to under contract has decreased markedly since the end of last year.
Corelogic's Head of Research Cameron Kusher wrote, "Melbourne dwellings took an average of 35 days to sell in December 2015 with the figure falling to an historic low of 29 days at the end of 2016", the article added, "when homes are selling quicker it points to stronger buyer demand and an improvement in housing market conditions".
No change to capital gains tax or negative gearing
Australian Broker reported this week that the government has "flat-out rejected a proposal to gradually halve the capital gains tax (CGT) discount, amid concerns that the status quo would eventually have a negative effect on the housing market".
The response came after The Australian Financial Review reported that changes to CGT would come in the May budget. The article outlined a plan to cut the capital gains tax discount for property investors, but not negative gearing.
It's a case of wait and see for investors, with three months of speculation ahead.
Could the market cope without new investors?
Following on from last week when we discussed banks beginning to dampen investor lending, Mortgage Business analysis this week looked at the investor lending dilemma.
With the Commonwealth Bank and Bankwest no longer accepting applications for new investors applications due to APRA's 10% cap, we wonder if investors will keep buying.
As quoted in Mortgage Business, AMP Capital Shane Oliver said, "Surprisingly, the RBA's level of concern around the property market does not appear to have increased despite a further pick up in lending to property investors and rapid price growth in Sydney and Melbourne".
He added, "This appears to partly reflect the RBA's assessment that lending standards have tightened, the supply of property is set to rise with longer than normal lags and that part of the recent upswing in investor credit may reflect investors paying for properties bought off the plan some time ago".
"There still remains a case for a precautionary lowering in APRA's 10 per cent investor credit growth limit though."
Interesting times ahead in the Melbourne property market.  To navigate the current market, contact us for the best mortgage for your finances. And follow us on LinkedIn to get our weekly updates.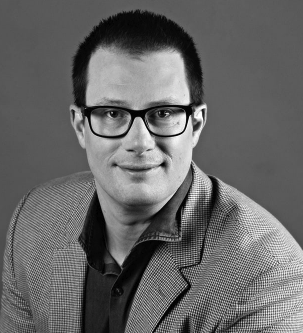 Marc has been a professional lender for 28 years. After beginning his career in 1990 with a UK Building Society, he moved to Australia where he held several different retail banking roles. In 1999 it became clear to him that a mortgage broker would eventually become an obvious choice for someone looking for a home loan so he took the plunge and became an independent broker. He hasn't looked back since!