Melbourne house inspection and auction rules
Good news in recent changes
From 19 October, there is some easing to restrictions that should bring a bit more life into the residential property scene. The changes announced on 18 October 2020 offer a bit of good news for both buyers and vendors.
It's still a long way from where we were prior to the onset of the pandemic, but, step by step, we're moving in the right direction.
Residential property inspections
The rules here haven't changed since in-person inspections were permitted in September. A couple (including kids if no childcare is available) are allowed to inspect a property, as long as they've made a booking with the agent.
It remains the case that Melbourne metro residents can't travel out of Melbourne to inspect rural or regional properties, and people from outside Melbourne can't come into the metro area.
Online inspections are still an option in this case, but always be aware that agents are trying to sell, so don't expect them to show you the bouncy floorboards in the corner of the bedroom or the mould on the bathroom ceiling!
On-site auctions
They're back! But the limits are pretty tight. Only 10 people will be allowed at a residential auction. Check with the agent; it's likely you'll need to register and – to maximise attendance – agents will probably insist that only one person per family can attend.
Expect to see lots of people on their phones and lots of families in cars parked nearby. The up-side if you're hoping to purchase a property is that nosey neighbours won't be there, so you'll have a better idea of your competition. There won't be many tyre-kickers; most people at the auction will be serious contenders.
If there's considerable interest in a property, agents might opt to run hybrid auctions, with 10 people on-site and others attending virtually.
Good news for vendors
At the same time as the announcement that on-site auctions were permitted, some good news came for people hoping to sell. While tradespeople have been allowed to visit to perform essential work throughout Melbourne's lockdown, non-essential outdoor work is now back in the good books.
So you can now spruce up your property with some fresh paint, get the squeaky gate fixed, get the garden sorted and even have solar panels installed. If you've got a pool that's been neglected through the colder months, you can now book in a pool cleaner too.
Not a regular spring
Spring is famously the biggest season for auctions in Melbourne. This year we'll see a much quieter season than usual. However there are vendors who need to sell that have been waiting for more than 6 months, so we think we'll see a noticeable increase in auctions in the coming weeks and months. If you're wanting to buy or sell, now might be just the right time.
For advice about purchasing a property, auction strategies, property valuations, and– of course – advice and assistance getting a home loan, contact us at Mortgage Broker Melbourne.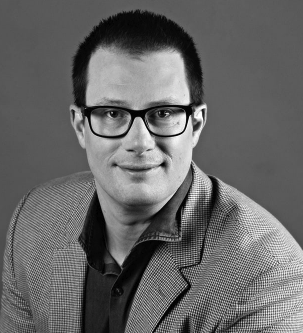 Marc has been a professional lender for 28 years. After beginning his career in 1990 with a UK Building Society, he moved to Australia where he held several different retail banking roles. In 1999 it became clear to him that a mortgage broker would eventually become an obvious choice for someone looking for a home loan so he took the plunge and became an independent broker. He hasn't looked back since!