Weekly Wrap – week ending 31 July
The property market continues to stick to its steady course with this week's REIV auction results reporting a clearance rate of 78%, up 4% on last week – a result that's around the same as this time last year. Overall, there were 601 auctions with 468 selling.
Growth suburbs over the last quarter include beach-side Brighton, which has gone up almost 35% and hit the heady heights of $2.7 million, and outer suburb Hillside with around a 20% increase to an affordable $600,000. The Melbourne median is now $725,000.
Potential rate decrease tomorrow
With annual inflation weak and sitting at 1% we might see the Reserve Bank of Australia (RBA) cut interest rates tomorrow. This could see a drop to 1.5% meaning lower mortgage rates and an increase in house price growth.
Lenders are likely to still offer very low rates for mortgages after tomorrow's decision and if they decide to pass on the rate cut, your mortgage repayments could drop even more, saving you hundreds of dollars per month.
Last week we looked at house prices and how they've returned to growth. According to Corelogic property insights, Sydney (11.3%) is catching up with Melbourne (11.5%) in being the city with the largest house price growth. A rate decrease could see this accelerate further.
Let's see what the RBA decision is tomorrow – look out for those media releases in your inbox!
Owner-occupier versus investor loans
This week, the RBA's financial aggregates has shown a 7.7% increase in 12-month ended growth for owner-occupier housing compared to 5.0% for 12-month ended growth for investor housing.
Interestingly, Mortgage Business has reported that Westpac is continuing to shed investor loans. Their analysis states that "According to APRA's latest monthly banking statistics, the size of Westpac's investor lending portfolio declined by 11.7% over the 12 months to May, while its owner-occupier book posted 23.5% growth during the period." That's a significant increase to owner-occupier loans.
The RBA notes that there were shifts due to re-classification, they said:
"Following the introduction of an interest rate differential between housing loans to investors and owner-occupiers in mid-2015, a number of borrowers have changed the purpose of their existing loan; the net value of switching of loan purpose from investor to owner-occupier is estimated to have been $42 billion over the period of July 2015 to June 2016 of which $1.3 billion occurred in June. These changes are reflected in the level of owner-occupier and investor credit outstanding. However, growth rates for these series have been adjusted to remove the effect of loan purpose changes."
It will be interesting to follow this over the remainder of the year to see if increases toward owner-occupier loans continue. Keep watching this space as we follow industry trends and continue to track mortgage insights.
Follow us on LinkedIn and get our weekly updates in your feed.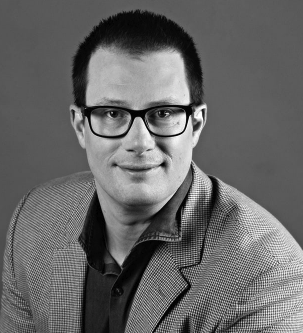 Marc has been a professional lender for 28 years. After beginning his career in 1990 with a UK Building Society, he moved to Australia where he held several different retail banking roles. In 1999 it became clear to him that a mortgage broker would eventually become an obvious choice for someone looking for a home loan so he took the plunge and became an independent broker. He hasn't looked back since!