Melbourne property market May 2015
Another month goes by, and it's time to look at what's happened in Melbourne as we head into the winter season. We've had another stellar month of auction clearance rates: the inner suburbs hit all time highs while something else brews under the radar – and it's good news for everyone who's trying to either buy their first home or take a step up the property ladder.
Auction clearance rates reach new high
After what has already been an unbelievable year for auction clearance rates in Melbourne we saw a new record for the year recently, with 82% of apartments and house sold at auction on one weekend. Bringing this month to an overall outstanding rate of 82.11%.
And it's not just the inner suburbs seeing huge clearance rates either. The outer Eastern Suburbs actually lead last weekend, with suburbs Knox, Whitehorse and Maroondah seeing a mammoth weekend of clearance rates of 94%, 89% and 88% respectively. Melbourne's West also saw a strong jump from 70% clearance last year, to a colossal 82% clearance recently.
As it is every year, listings are estimated to demonstrate seasonal decline through winter – but industry experts believe that signs indicate current market performance will actually continue. It has even been anticipated that the market performance could improve due to the compounding effect of continued buyer demand and pronounced stock shortage – it's no secret that demand heavily outweighs supply in Melbourne.
Inner suburbs rise to the next level
Melbourne's inner suburbs median house price has hit $1.1 million for the first time. Currently sitting at the $1,164,500 mark REIV Chief Executive Officer, Enzo Raimondo, stated that the median house price is up 6% from December last year.
There's no surprises where is leading the charge, with Toorak's prices increasing by 15.8% this past 3 months according to Mr Raimondo, remaining Melbourne's most expensive suburb with a median house price of $3,300,000.
Outer suburbs such as Diamond Creek, Rye, Truganina and Wantirna South all saw increases of more than 10% this past quarter. This outer ring also was host to some of the city's most affordable, with bargains being snapped up in Werribee, Hoppers Crossing, Wyndham Vale and Pakenham –median house prices were between $315,00 and $352,00.
Lenders remove discounts for investor loans
Investors have been the driving forces behind the market in recent years, fuelled by positive lending conditions. However, in 2015 it seems first-home buyers and up-sizers are taking back control, exercising their now higher price limits due to further interest rate reductions.
Here's another reason for first-timers and families to smile – recently, lenders have been revoking discounts and special offers to brokers on property investment loans. They're looking ahead and trying to contain an over-heated property market and risky lending standards.
So, if you've felt that buying a home is out of your reach, this might be your chance to get back into the game.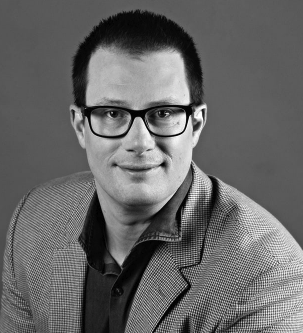 Marc has been a professional lender for 28 years. After beginning his career in 1990 with a UK Building Society, he moved to Australia where he held several different retail banking roles. In 1999 it became clear to him that a mortgage broker would eventually become an obvious choice for someone looking for a home loan so he took the plunge and became an independent broker. He hasn't looked back since!