Melbourne's property market continues to perform strongly with statistics from the weekend just passed indicating that buyer demand for real estate in the Victorian capital remains high.
Figures released from the Real Estate Institute of Victoria (REIV) indicate that 852 residential property auctions took place over the weekend with 77% – 656 – of those properties being sold.
All of these auctions currently taking place will contribute to what is expected to be the best performing month of February on real estate records, with over 3,000 auctions listed to take place throughout the month in 2016.
At The Auctions
With the auction market's traditional Christmas break now past activity has rebounded strongly in the Melbourne property market with participation rates matching the high levels last experienced in October 2015.
Attendees at many of Melbourne's auctions topped the 100 figure with one property in Walker Street, Murrumbeena, receiving more than 250 visitors in one day.
In the suburb of Bentleigh there was a competitive atmosphere at an auction for a 1990's two bedroom villa unit, which saw eight bidders drive the price to a final figure of $706,000.
Market Performance And Economic Conditions
February's surge of interest has seen similar competitive auctions taking place throughout the suburbs of Melbourne, with bid prices in some cases escalating quite quickly as motivated buyers look to make a purchase.
With Autumn on the horizon and Easter coming early this year a cyclical slowing of new listings is likely to occur in the next few months as many buyers and sellers will have made their property moves already in late 20015 – early 2016.
Historically low interest rates are continuing to help underpin the property market and when they are combined with strong buyer interest it would seem likely that things are once again looking good for the real estate property market in Melbourne as a whole.
There does still remain an ongoing conversation in regards to the potential for a marginal increase in interest rates, though it is thought that the local market is strong enough to resist such a minor fluctuation and that that eventuality should not be a great concern, should it even eventuate.
What Lies Ahead For Melbourne In 2016?
With interest rates remaining low and other contributing factors such as lowered fuel prices putting more disposable income into people's pockets, it is quite likely that buyer interest will remain strong for the rest of 2016.
Buyers and sellers can expect similar growth conditions to 2015, with traditionally strong property fundamentals such as location continuing to be of major importance.
In conclusion it appears that Melbourne property market is on track to continue its admirable growth for the rest of 2016, and with less properties coming on to the market during the quieter Autumn and Winter months, those that are looking to make a buy will likely continue to face a degree of competition if they are looking to make a purchase in the short term.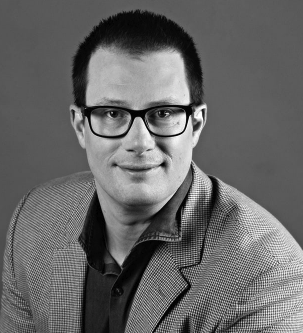 Marc has been a professional lender for 28 years. After beginning his career in 1990 with a UK Building Society, he moved to Australia where he held several different retail banking roles. In 1999 it became clear to him that a mortgage broker would eventually become an obvious choice for someone looking for a home loan so he took the plunge and became an independent broker. He hasn't looked back since!