Figures released by the Real Estate Institute of Victory have revealed that the Melbourne property market has continued its stellar run into the new year with the final weekend of auction of sales in February providing further strong and consistent results.
Of the 1083 homes that went up for auction over the weekend just past, 843 (78%) of those were noted as being sold to buyers.
Owner-occupiers are the most active and represented movers in the Melbourne market with the inner and middle suburbs continuing to be the most popular, and competition amongst buyers for certain types of property is being seen as quite vigorous.
Residential Homes
A shortage of homes in the $1,000,000 to $1,750,000 range is adding to this increased sense of competition amongst those in the property market, with buyers willing to compromise on quality in order to guarantee that they are able to make a purchase.
Buyers of homes in the high-end of the market – $2,000,000 and above – are not interested in making compromises though, and they are demanding that the properties that they purchase be of the highest order.
Apartments And Units
Apartments and units of reasonable quality continue to attract a mix of owner-occupiers and investors, while high-end buyers are experiencing fierce competition as potential owners are showing a great amount of determination to make a deal of their own.
Lower quality abodes are not fairing as well though with lesser clearance rates and long sale times currently being experienced by owners, and a smaller amount of participation from investors who have moved their financial interest to other places.
In Summary
In summary it would appear from the data available that both owner-occupiers and investors are searching for and acquiring quality type properties as these have the most potential for price growth into the future.
Competition and high demand for top-end homes will continue to drive the prices of these types of properties upwards, while less desired low-end homes which are located far from the Melbourne CBD will not be able to match the growth of inner and middle city suburbs.
Where To From Here?
Will the Melbourne property market be able to sustain its impressive performance throughout 2016 and into the following years?
In the short term it appears likely as there is currently a very strong demand for homes with supply not being able to keep up with demand.
It is possible that both the amount of homes for sale and buyer interest will reduce during the Winter months, but an equal drop in both will still mean competition between buyers, and the overlap of buyers to homes available ratio is high enough to absorb any significant drop in purchaser interest.
A more likely threat to the property market could come from the political arena, with the Australian government currently considering a number of reforms to negative gearing laws and taxation areas.
What reforms come to fruition remains to be seen but it is unlikely that a major overhaul and market shake up will occur due to the political realities of the situation.
Therefore it is most likely that the Melbourne real estate market will continue to perform strongly for the first half of 2016, and most likely throughout the current year as well.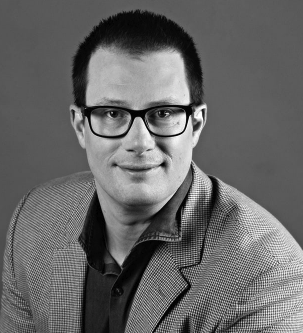 Marc has been a professional lender for 28 years. After beginning his career in 1990 with a UK Building Society, he moved to Australia where he held several different retail banking roles. In 1999 it became clear to him that a mortgage broker would eventually become an obvious choice for someone looking for a home loan so he took the plunge and became an independent broker. He hasn't looked back since!