Melbourne hit the record books last year with huge auction sales, and this year has got off to a good start too. There were a healthy number of auctions around Victoria – a total of 147 with a clearance rate of 83%. Realestate.com reported a handful of bargains in Craigieburn, and a couple of houses hit the $1 million mark in Mount Waverley and Port Melbourne.
December's quarterly figures from REIV continue to show strength in the Melbourne market with a strong closing quarter and solid prices. REIV president, Joseph Walton, said, "transaction numbers in the inner and middle suburbs of Melbourne were up more than 20 per cent from the September quarter".  He added, "the ongoing interest from investors and homebuyers in the Victorian market looks likely to continue well into this year".
Melbourne is the place to be… a property owner
This week, Australian Broker says that Melbourne is the place to be when it comes to property. The city has been named Australia's top property hotspot, according to research from PRDnationwide's report Australia Property Hotspots: 2nd Half 2016.
Tony Brasier, chairman and managing director of PRDnationwide, said the Melbourne market "was attractive to buyers due to how the city had planned for the future". He added that Melbourne was doing well, as an estimated $17.6 billion worth of projects were due to commence in the latter half of last year.
"The north and north western suburbs in particular are benefitting strongly from this influx of funding, new facilities and economic stimulus, as their annual property growth continues to climb."
To further cement the good news, he said, "these areas are long time hot spots with an increase in development priming them as an affordable alternative to inner city Melbourne living".
Low inflation could mean another cash rate cut
As of this week, inflation has hit its lowest rate in 20 years, as stated in figures from the ABS. The CPI rose 1.5% through the year to the December quarter, 2016.
Mortgage Business reported that AMP economist Shane Oliver thinks an inflation cut is more likely in May, following the next set of inflation data. And ANZ senior economist Jo Masters said, "today's inflation data suggest that the sharp disinflationary forces that have been weighing on prices are abating and that inflation is stabilising".
With the RBA meeting next month to decide if the inflation rate stays the same or gets cut, it is all good news for investors as interest rates sit at an all time low of 1.5%. Coupled with housing growth in Melbourne, now is a great time to get into the property market.
We hope you had a great break and if your New Year's resolution is to get into this hot property market, get in touch to find the best mortgage for your finances.
Follow us on LinkedIn to get our weekly updates.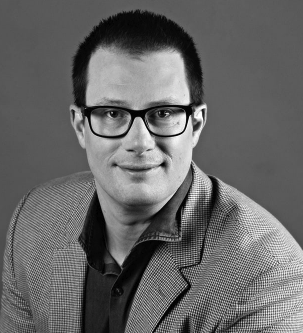 Marc has been a professional lender for 28 years. After beginning his career in 1990 with a UK Building Society, he moved to Australia where he held several different retail banking roles. In 1999 it became clear to him that a mortgage broker would eventually become an obvious choice for someone looking for a home loan so he took the plunge and became an independent broker. He hasn't looked back since!