The end of the financial year saw stability in Melbourne's property market, though that can't be said about the outcome of Saturday's double dissolution election. Political instability hasn't affected clearance rates, with this weekend in Victoria coming in at a steady at 73%, up marginally on last week.
As predicted, REIV results show there have been fewer auctions in Melbourne than this time last year, but housing affordability is alive and well with top bargain apartments in Fitzroy North and Kensington going for $355,000 and $325,000. The top house sale this week goes to Middle Park at a cool $2.6 million.
Election uncertainty
Political uncertainty might lead to sluggish financial markets, but it doesn't look like it's going to affect the Australian housing market any time soon.
The major parties have different solutions to the housing affordability crisis –­ and how much an impact this will have on the housing market is hotly debated. The Nick Xenophon Team winning the seat of Mayo in South Australia adds more intrigue to the mix, as he has said he will not support a Labor government's negative gearing proposals.
So, will we see changes to land tax and stamp duties instead? Will a first home savers account return?
Whatever happens this week, many questions will remain unanswered and policy reform won't happen in a hurry. If it's a hung parliament tomorrow, it's unlikely we'll hear about changes to negative gearing and housing policy in the short term.
With housing one of the major contested points, regardless of who is next in charge, we may even see a federal housing minister to administer a national housing plan.
Good Brexit, Bad Brexit
The UK is in a mess after the Brexit vote leaving no clear leader and thousands marching on parliament in London to protest. The result is a heck of a turbulent European market with investments being impacted across the board. Add to that no clear election winner here at home, and another cut in interest rates might happen soon.
The Australian Financial Review (AFR) referenced Su-Lin Ong, a senior economist at the Royal Bank of Canada in Sydney, saying she expects the RBA to cut the cash rate to 1.25% by mid-2017.
Macquarie analysts say that there may be a population increase with expats returning to Australia, meaning more buyers to boost housing demand.
Each day the turmoil continues in the United Kingdom, Australia – with room to manoeuvre at the current rate of 1.75% – is looking more and more like the place to invest.
Mortgage rates have never been better at around 4% and who knows, they just might go even lower.
Boris Johnston may have been brought to his knees, but the Australian housing market is still standing strong.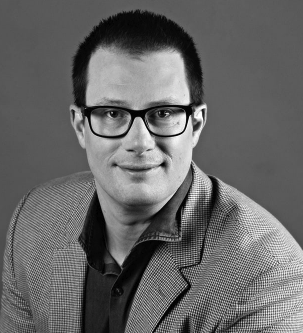 Marc has been a professional lender for 28 years. After beginning his career in 1990 with a UK Building Society, he moved to Australia where he held several different retail banking roles. In 1999 it became clear to him that a mortgage broker would eventually become an obvious choice for someone looking for a home loan so he took the plunge and became an independent broker. He hasn't looked back since!