The Weekly Wrap – July 10
Weekend auction results bounced back this week with REIV (http://www.reiv.com.au/property-data/auction-results/auction-results) announcing a 77% clearance rate with 464 properties sold. This is compared to 70% for this week last year.
The weekend results confirmed the popularity of Caulfield North and Greensborough. Caulfield North achieved a clearance rate of 100% for the month of June, followed by Greensborough with a clearance rate of 95%.
Finally, an election result (of sorts)
Turnbull has declared victory in the 2016 election and Bill Shorten has conceded. This doesn't mean we actually know for sure all the results with several seats still too close to call. However with the promise of confidence and supply from MPs Bob Katter, Cathy McGowan and Nick Xenophon, it is clear that the LNP have the numbers to form government.
However things shapes up, one thing for sure is that it will be a far more diverse senate than the last one. What this will mean for Turnbull's big policy platforms is unclear. We can expect to hear lots of discussion about Turnbull's planned changes to superannuation over the next few weeks.
Reserve Bank opts to wait and see with cash rate
In an announcement that took absolutely no one by surprise, the Reserve Bank (RBA) left the official cash rate at 1.75 per cent.
The RBA had previously stated it would likely wait for June quarter inflation figures (due late this month) before changing the rate. RBA Governor Glenn Stevens also cited the impacts of the election result (or lack thereof) and uncertainty following Brexit on consumer confidence as reasons to keep the rate as is.
If inflation rates fall below the RBA's target of 2-3 per cent, we may well see another cash rate cut by the end of the year.
In an announcement that did take people by surprise, Standard & Poor's (S&P) issued Australia with a credit warning, saying that our AAA credit rating may be at risk if the budget deficit is not reined in. This statement sent the media into somewhat of a frenzy. Australia is one of 12 nations to have a AAA rating and a lowering of that would potentially make it harder, and more expensive, for our banks to raise capital. However, the key word here is 'may'. S&Ps warning is just that – a warning. It is a shot across the bow to entice the government to stick to its plan of balancing the budget by 2020-21.
Brexit may lead to Aussie return
The fallout from Brexit continues and just how the cards will fall is still unclear.
The Broker (http://www.brokernews.com.au/news/breaking-news/brexit-to-boost-aussie-property-prices-219104.aspx) news quoted Macquarie economic analyst James McIntyre as saying that Brexit could have a positive impact on Australia housing prices. His theory being that the weakening pound will make the UK a less desirable place for expats to work.
This could see more expats returning to Australia and fewer Aussies heading overseas to work. This may lead to a boost in demand for housing in our major cities.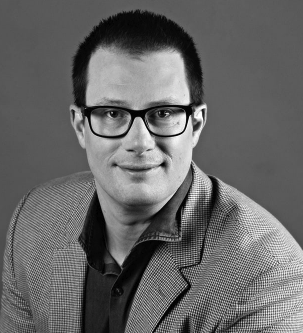 Marc has been a professional lender for 28 years. After beginning his career in 1990 with a UK Building Society, he moved to Australia where he held several different retail banking roles. In 1999 it became clear to him that a mortgage broker would eventually become an obvious choice for someone looking for a home loan so he took the plunge and became an independent broker. He hasn't looked back since!