The Weekly Wrap – week ending July 17
There's no escaping the fact that we are in the middle of winter. But, half way in is half way out. It's still cold, true, but here and there an optimistic daffodil is popping its head up and the ever forward-thinking retailers are brimming with jaunty t-shirts and shorts. All this reminds us of the promise of spring and the glorious summer to come.
And the real estate market has certainly shaken off any winter blues with a solid weekend of auction results. According to REIV (http://www.reiv.com.au/property-data/auction-results/auction-results), there were 519 auctions held with a clearance rate of 79% – up from 75% last weekend and 75% this weekend last year.
REIV Chief Executive Geoff White highlighted the growth of Melbourne's northern suburbs, particularly South Morang which has seen 9% growth in the June quarter this year.
Looking to buy? Sometimes it pays to think outside your own square
The REIV chief executive also offered advice to potential homebuyers this week by urging them to considered 'bridesmaid' suburbs in their home hunt.
By focusing too narrowly on a particular area, buyers can miss excellent opportunities in neighbouring suburbs.
Australian Broker (http://www.brokernews.com.au/news/breaking-news/melbourne-buyers-could-save-big-with-a-small-change-in-focus-219517.aspx) reported Geoff White as saying "In the past 18 months we've seen significant capital growth in what have always been these neighbouring suburbs. Buyers are increasingly looking for value and these new growth areas continue to offer that as well as first class amenities".
He continues by saying that neighbouring suburbs often offer similar lifestyle and amenities without the same premium price tag.
And the ripple effect is pushing up the prices in neighbouring suburbs so potentially you can get a much better investment by moving 10 minutes or so down the road.
REIV median house prices (http://www.reiv.com.au/property-data/median-prices/median-house-prices) for the June quarter 2016 highlight how quickly prices change as you move to neighbouring suburbs. For example, the median house price for Yarraville was $880,000 and Seddon $940,000. Move just a few kilometres north and the median price for Footscray is $745,000 and $656,000 in Maidstone.
Calm after the storms
Just like a snow dome that has been turned upside down, shaken rapidly and put back on the shelf, things are slowly starting to drift into place – we have a prime minister, we have a new cabinet and we've almost finished counting all those votes.
And even in Europe, things are starting to take shape. UK has a new prime minister and a new cabinet as well. This week, NAB Group Economics (http://business.nab.com.au/brexit-and-world-growth-17630/) released a report stating that they believe the UK is headed for a shallow technical recession as a result of Brexit but that it will have relatively little impact on global growth.
A shallow recession is defined as two consecutive quarters of negative growth. According to the NAB report, the main risk to global growth comes from any potential fallout from Brexit on other countries, in particular the rest of Europe.
"While it was the UK's decision to leave, the rest of the EU now (involuntarily) faces the prospect of being in a smaller trading block, with some of the same negative consequences. Moreover, there are concerns that the UK vote will trigger similar pressures in other EU countries which could even threaten the existence of the EU at the extreme" states the report.
Whatever happens, Australia is in an enviable position to weather any storms.
So after weeks of uncertainty, it seems as if things are beginning to return to normal, or at least a new normal. Everything and yet nothing has changed. This is a good reminder for property investors – do your homework, know what you want to achieve and stay calm.
So as we reach the middle point of winter, there are reasons to feel optimistic, not least because the scent of spring is almost, almost in the air!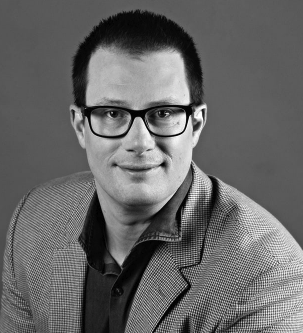 Marc has been a professional lender for 28 years. After beginning his career in 1990 with a UK Building Society, he moved to Australia where he held several different retail banking roles. In 1999 it became clear to him that a mortgage broker would eventually become an obvious choice for someone looking for a home loan so he took the plunge and became an independent broker. He hasn't looked back since!