The weekly wrap
The election campaign is (thankfully) nearing its conclusion. Phew! Both of the major parties kicked off strongly with policies that would potentially impact home owners and property investors, but over the weeks the heat has gone out of the whole negative gearing/new dwellings debate.
And the market doesn't seem too distracted by the election with another weekend of solid results. Interestingly, the REIV results point to lots of interest in Melbourne's outer suburbs. In just 6 months, Tarneit (19 sales) and Mooroolbark (32 sales) have already surpassed their total sales for 2015.
Grandfathering
One thing's for sure, whatever happens on 2 July, Aussie investors will still be able to access negative gearing arrangements to help offset any losses incurred as part of their investment. Sure, it might not be the shabby-chic bungalow on the Rye foreshore if Mr Shorten has his way, but there's plenty of good investing to be had on new builds in thriving residential areas. It might even ease the housing shortage a bit.
Melbourne's population continues to increase at a clip, and year 11 economics will tell you that supply-and-demand means that investors still have a bit to look forward to, no matter who takes home the chocolates on Saturday week.
Changes to overseas buyer rules
Recent changes to overseas buyer rules have led to discussion on whether or not this will lead to a drop in demand from foreign investors. The state government hopes not. Either way, the Victorian market is in great shape with plenty of opportunities for the savvy investor.
Is unemployment an issue?
It's funny to watch the media get into a downward spiral whenever anyone even hints that things might not always be totally fantastic! Ratings agency S&P Global's Asia-Pacific REITs' "Large Buffer Will Bear A Downturn" report claims that Australia's housing market will remain relatively safe for the near future unless there is a big surge in the unemployment rate.
Some media outlets decided this was cause for concern, but it's a big "unless" in that previous sentence. The same report admits that no such unemployment spike is predicted, although the cautious outlook was echoed by Moody's rating agency last week too.
So, yes, it pays to be cautious. At the same time, many brokers and market analysts are predicting that an era of lower interest rates is upon us, and that previous 'normal' rates predicted by the RBA are unrealistic for the foreseeable future.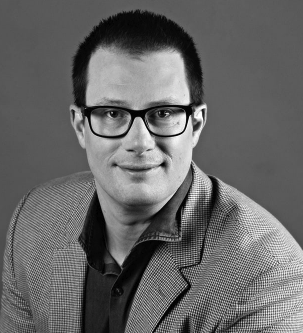 Marc has been a professional lender for 28 years. After beginning his career in 1990 with a UK Building Society, he moved to Australia where he held several different retail banking roles. In 1999 it became clear to him that a mortgage broker would eventually become an obvious choice for someone looking for a home loan so he took the plunge and became an independent broker. He hasn't looked back since!