Rates on hold for now as Melbourne house prices bounce back
At today's meeting, the Reserve Bank declared that it was happy to keep the official cash rate at the historic low of 0.75%. Five months of almost feverish activity saw three cuts to the rate as the Reserve Bank tried to stimulate economic activity. Recent data, including an impressive bounce in house prices in Melbourne and Sydney have been enough for the RBA to take a break and play the wait and see game. In fact, economists are now predicting that the RBA will hold back on another cut until February next year.
Three cuts to the official cash rate in the last 5 months have certainly spurred on the house market, especially in Melbourne and Sydney where house prices have risen more than 21% this year. Buyers and investors are taking advantage of the record low cost of borrowing money to secure properties in Melbourne's key growth areas as well as traditionally popular suburbs.
The recent loosening in APRA's lending policy is making it easier for banks to lend money. There is plenty of competition from lenders for borrowers of high credit rating. This means buyers are able to negotiate great mortgage rates at the moment. Even those with a mortgage can take advantage of the current market conditions by shopping around for the best rate. Contact us and we'll make sure you are getting the best possible deal for you
While the bounce in the housing market is great news for home-owners, the RBA Governor is much more interested in the inflation rate, employment rate and also in foreign exchange rates. In today's statement, RBA Governor, Philip Lowe said recent rate cuts are "supporting employment and income growth in Australia and a return of inflation to the medium-term target range". He also notes that "an extended period of low interest rates will be required in Australia to reach full employment and achieve the inflation target" and that the RBA is "is prepared to ease monetary policy further if needed to support sustainable growth in the economy, full employment and the achievement of the inflation target over time".
Most economists are now predicting that the RBA will wait until early next year to make the next move on rates. This gives them time to see if the economy has really reached the 'gentle turning point' Lowe spoke of earlier this week, and again in today's statement. So while it's unclear exactly when the RBA will change the rate again, it is clear that the next move will be down and not up.
Low interest rates are here to stay, make sure you are taking advantage by contacting us for a home loan health check today.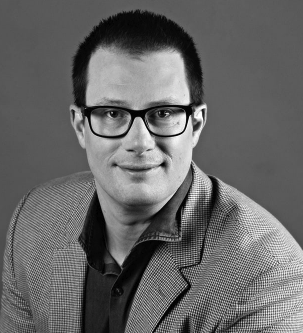 Marc has been a professional lender for 28 years. After beginning his career in 1990 with a UK Building Society, he moved to Australia where he held several different retail banking roles. In 1999 it became clear to him that a mortgage broker would eventually become an obvious choice for someone looking for a home loan so he took the plunge and became an independent broker. He hasn't looked back since!