Owner-Occupiers Expected To Be Significant Market Players In 2016
New research just released by Members Equity Bank suggests that the Australian real estate market will continue to perform strongly throughout 2016 despite fears from some quarters of an impending slowdown.
Movers In The Property Market
Figures contained within the latest edition of Member Equity's Property Buying Intentions Report list the number of respondents who have an intention to purchase a property with which to live in during 2016 rose by five percent to a figure of fifty percent.
This increase suggests that it is likely that owner-occupiers will be active and looking to buy in the Australian property market during the upcoming year.
First home buyers are also likely to be in the market with ME Bank's research indicating a rise of interest from them up from 21 percent to 22 percent during the six months to January 2016.
Who Will Be In The Market?
Looking at where the buying may come from, feedback given to ME Bank suggests that Generation Y will lead the way with twenty five percent of respondents expressing a level of intent. Generation X came in second with nineteen percent interest while the Baby Boomers came in third with an intention to purchase of nine percent amongst respondents.
Will The Property Market Slow Down In 2016?
With official interest rates being at record lows, the Reserve Bank of Australia keeping a firm hand on the wheel and most basic economic fundamentals remaining sound, it is unlikely that that Australian property market will go into a severe decline during the year of 2016.
Member Equity's latest report does indicate a slight one percentage drop in overall intention from home buyers to sixteen percent – down from seventeen percent.
Additionally the number of respondents noted in ME's report who are considering the purchase of an investment property in the coming year fell by 5 percentage points to a figure of thirty-three percent.
This could be due to a number of factors including a change in bank lending regulations; a change of home preference in the market or a change in home purchaser demographics.
Comment From Member's Equity Bank
The Treasurer of Member's Equity Bank – Mr John Caelli – believes that the increase in interest by home owner-occupiers could provide a lift for the market if other areas such as investment property purchase do suffer from a mild decline.
Mr Caelli also noted that the current favourable lending conditions for borrowers along with recent improvements in the Australian labour market are also likely to play a positive role in how the market performs in 2016.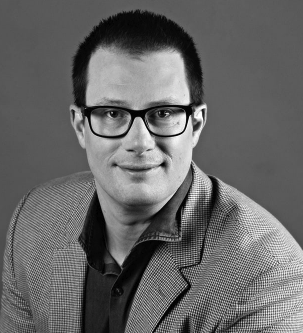 Marc has been a professional lender for 28 years. After beginning his career in 1990 with a UK Building Society, he moved to Australia where he held several different retail banking roles. In 1999 it became clear to him that a mortgage broker would eventually become an obvious choice for someone looking for a home loan so he took the plunge and became an independent broker. He hasn't looked back since!