Today the RBA announced that the cash rate will stay on hold at 1.5% for another month. It has now been 27 months since the official interest rate has changed. However, this month was a little different. For the first time in a long time, there was a fair bit of discussion that the RBA might be tempted to lower the rate rather than raise it.
The speculation was due to the recent downturn in the property market, particularly in Sydney and Melbourne, as well as disappointing inflation figures.
This is markedly different from late last year when many economists were predicting a rate rise in the not too distant future.
So what's most likely? Up or down? The answer lies pretty much exactly in the middle.
Unemployment, inflation and wage growth – key economic indicators for the RBA and the reason why they have kept the rate so low at 1.5% for so long – have been improving. Their long-term strategy has been to keep interest rates low until these indicators reach their desire mark and it has been working. Recent speculation about the RBA raising the cash rate has been a bit pre-emptive.
In his announcement today, RBA Governor Philip Lowe stated that the "low level of interest rates is continuing to support the Australian economy". He also stated that while they expect further progress in reducing unemployment and reaching the inflation target he counselled that "progress is likely to be gradual". 
It's a fine balancing act, and at this point in time the RBA think they have got the balance just about right. The market isn't weak enough to justify a rate cut and it's not strong enough for a rate hike. And so it remains a wait-and-see game.
At this stage it is safe to say that there is little chance of the RBA raising rates in the near future and it is far too early for them to drop the rate. The case is definitely building for the next move to be a downward one, but we are not there yet.
So what does this mean for mortgagors and first-home buyers? Objectively the landscape is full of opportunity. Interest rates are very low and historically it is a cheap time to borrow money. The recent softening of the housing market is also creating more opportunities for prospective buyers. This means that many people now have the possibility if building their property portfolio or even getting their first foot on the property ladder.
As mentioned last month, banks are quickly forming the habit of out-of-cycle rate rises but there is still a lot of competition for clients. Those with good equity and deposits will be able to shop around for a great deal. Even if you have a mortgage and aren't planning on buying more property soon, it is definitely worth taking a look at your loan. Contact us today for a mortgage health check and we'll make sure you are getting the best deal for you.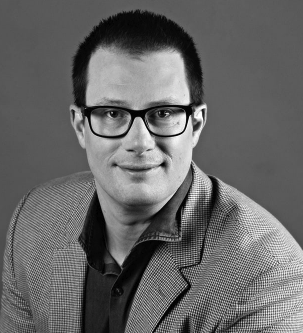 Marc has been a professional lender for 28 years. After beginning his career in 1990 with a UK Building Society, he moved to Australia where he held several different retail banking roles. In 1999 it became clear to him that a mortgage broker would eventually become an obvious choice for someone looking for a home loan so he took the plunge and became an independent broker. He hasn't looked back since!