The big news this week was no news really.  As predicted, the first Reserve Bank meeting of 2017 saw interest rates remain at the record low of 1.5 per cent.
This didn't stop some banks moving on their mortgage interest rates, but more on that below.
2017 has certainly kicked off to a great start in the property market. Last Saturday 433 properties went to auction in Melbourne with 81 per cent selling on the day.
Banks begin to move to dampen investor lending
Last week we speculated on how the Australian Prudential Regulation Authority (APRA) would move to dampen investor lending, and this week the Commonwealth Bank (CBA) beat them to it.
On Thursday, CBA announced it would suspend new investor finance applications for home loans. The Advisor reported that this suspension would be 'until further notice'.
CBA will assess all applications submitted prior to 13 February 2017 according to the usual lending criteria. In announcing the suspension, CBA stated:
"Commonwealth Bank is committed to consistently delivering the best customer experience for home buyers, upholding the highest level of professional standards, and meeting our responsible lending and regulatory obligations".
CBA was the second bank last week to announce it was suspending new investor finance. Earlier, Bankwest said they would no longer accept applications from new customers seeking to refinance their stand-alone investment properties. The bank emphasised that this would only affect a very small number of clients.
The Advisor reported that Bankwest would continue to "assess investment lending applications from current and prospective customers who meet relevant criteria within risk appetite".
So why have CBA and Bankwest pre-empted any moves by APRA?
Probably because they have reached the growth limit on investor lending imposed by APRA on banks previously. According to APRA's regulations, banks should limit the growth in loans to investor to no more than 10 per cent.
The rate of investor lending surged beyond expectations last year, meaning many banks were pushing up against that 10 per cent growth limit.
Several banks have already moved to increase variable rates on investor loans. AMP raised their variable rate by 20 basis points to 4.34 per cent this week.
Speaking to The Advisor, AMP said "a number of factors feed into any interest rate decision including competitive landscape, the need to manage wholesale funding costs and maintain a balanced portfolio in line with regulatory guidelines. We remain focused on providing competitive interest rates".
House prices rise in 7 out of 8 capital cities in first month of 2017
And data just released shows that house values are continuing to rise in early 2017. MortgageBusiness reported on latest figures that show that house values rose in all Australian capital cities except Darwin.
Hobart saw the biggest increase, rising 1.4 per cent in January. Sydney house values rose 1.0 per cent and Melbourne by 0.8 per cent. Brisbane, Adelaide and Perth all saw modest rises of under 0.5 per cent.
CoreLogic's Tim Lawless spoke to MortgageBusiness saying it was a strong start to the year. However he believes house prices will 'trend lower' over 2017.
He believes that higher funding costs faced by banks and also APRA's expected tightening on credit policies will likely see price growth stabilise over the year.
Importantly he notes that record low interest rates and solid population growth in Melbourne and Sydney will likely see the market hold its value.
So with interest rates remaining as they are, it is a good time to consolidate your financial position.
As reported in my newsletter, the Australian Securities and Investment Commission (ASIC) advised in its MoneySmart newsletter, there are many different types of interest rates available via a huge range of lenders.
So chasing down the very best deal on your mortgage is a no-brainer. With interest rates as low as they are, it is a great time to refinance your mortgage and consolidate any debts.
We can help you navigate the many choices you have so you can take advantage of the current financial landscape.
Contact us at MortgageBroker Melbourne. And don't forget to follow us on LinkedIn for updates.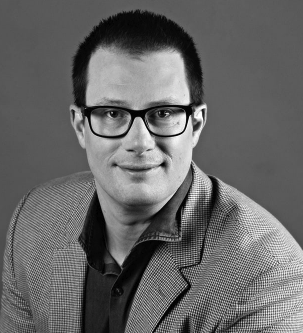 Marc has been a professional lender for 28 years. After beginning his career in 1990 with a UK Building Society, he moved to Australia where he held several different retail banking roles. In 1999 it became clear to him that a mortgage broker would eventually become an obvious choice for someone looking for a home loan so he took the plunge and became an independent broker. He hasn't looked back since!