Good news for Melburnians paying off a home loan, with the RBA today deciding to hold the cash rate at 3.60%.
In doing so, the Central Bank pressed pause on what might have been an 11th hike in a row. But will the cash rate go up again?
Some market analysts believe another rise this year is inevitable. The RBA, however, was keeping its options open in today's statement as it outlined the reasons for this pre-Easter pause.
'The Board took the decision to hold interest rates steady this month to provide additional time to assess the impact of the increase in interest rates to date and the economic outlook… The Board recognises that monetary policy operates with a lag and that the full effect of this substantial increase in interest rates is yet to be felt.'
The Central Bank added a note of caution, though. 'The Board expects that some further tightening of monetary policy may well be needed to ensure that inflation returns to target.'
What is clear, though, is frustration over the social costs of almost a year of rate rises. There is a view that it's everyday Melburnians who are unduly burdened by the effects of such a pedal-to-the-metal acceleration in the cash rate.
This perfect storm of economic conditions has seen many households in Melbourne suffer. Simultaneously many large corporations have turned huge profits over the last year.
Meanwhile, the Melbourne housing market continues to suffer with more properties sold for a loss in the December quarter than in the three months prior (though median house values rose slightly in Melbourne in March).
Today's news, however, will be welcomed by Victorian residential customers who can expect their electricity bills to rise $426 a year from this July.
And there's the "mortgage cliff" later this year which some analysts fear could trigger a recession. This is where mortgages on fixed rates end and the new (much higher) rate kicks in.
The RBA has consistently said that high inflation is one of its biggest challenges. It wants to get it down from the current 6.8% to a "target band" of 2-3%. This will take time. But we're starting to see inflation moderate.
The RBA added today. 'A range of information, including the monthly CPI indicator, suggests that inflation has peaked in Australia. Goods price inflation is
expected to moderate over the months ahead due to global developments and softer demand in Australia.
'The central forecast is for inflation to decline this year and next, to around 3 per cent in mid-2025. Medium-term inflation expectations remain well anchored.'
If these rate hikes have you worried, contact Mortgage Broker Melbourne. We're one of the most positively reviewed mortgage brokers in Melbourne.
And we can help you with tips on how to uncover lower rates, boost your savings, consolidate other debts and take the pressure off increases in household costs.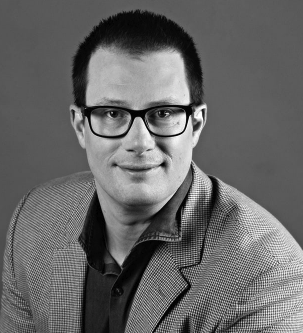 Marc has been a professional lender for 28 years. After beginning his career in 1990 with a UK Building Society, he moved to Australia where he held several different retail banking roles. In 1999 it became clear to him that a mortgage broker would eventually become an obvious choice for someone looking for a home loan so he took the plunge and became an independent broker. He hasn't looked back since!