The RBA has lifted the cash rate another 0.5%, hiking it from 1.35% to 1.85% today.
Banks and lenders will inevitably pass on this increase, leading to even more mortgage pain for Melburnians. And with the cost of living showing no signs of easing, today's news will be another blow to Melbourne household budgets.
There could be further rises this year, as the RBA outlined today following its fourth cash-rate rise in as many months.
'The Board places a high priority on the return of inflation to the 2–3 per cent range over time, while keeping the economy on an even keel. The path to achieve this balance is a narrow one and clouded in uncertainty, not least because of global developments,' the RBA said today.
So, what is driving this continual set of cash rate increases? The answer is in the data. Inflation data to be specific.
The most recent Consumer Price Index (CPI) figures from the Australian Bureau of Statistics (ABS) saw the annual inflation hit  6.1% in the June 2022 quarter.
To put this in context, it is the highest annual CPI rate recorded since June 2001. In the June quarter, the CPI was up 1.8%, fuelled largely by increases in petrol prices. So, today's increase is in line with market expectation.
The RBA is desperately trying to muzzle the inflation beast as fast as it can by increasing the cost of borrowing money. In fact, it's the first time since 1990 that the RBA has hiked the cash rate four months in a row.
Let's hope this strategy works.
Australia's Central Bank added that inflation has not reached its peak in its opinion.
''Inflation is expected to peak later this year and then decline back towards the 2–3 per cent range,' predicted the RBA today.
'Medium-term inflation expectations remain well anchored, and it is important that this remains the case.'
The Bank's central forecast is for CPI inflation to be around seven and three quarter per cent over 2022, a little above 4 per cent over 2023 and around 3 per cent over 2024. This is when we may see rates plateau or even fall.
Though, of course, in such a volatile world it's difficult to accurately make any such prediction. After all, who could have anticipated Russia's invasion of Ukraine and the economic ramifications on the world economy, particularly the petrol market and the price of gas? Or the floods in Australia and their effect on prices of fruit and veggies.
Together with continuing supply chain issues associated with COVID-19, these issues have combined to have a devastating effect on economies and prices.
These are tough times across Melbourne as households look to belt-tighten in any way they can. Even Melbourne house prices are falling (slightly) following two years of huge growth.
The cash rate has now risen from the rock-bottom rate of 0.1% to 1.85% in just four hectic months. And Australia isn't alone. Central banks around the world have been lifting rates, with both New Zealand and South Korea hiking rates by half a percent in the past month.
If these rate hikes have you worried, contact Mortgage Broker Melbourne.
We're one of the most positively reviewed mortgage brokers in Melbourne. And we can help you with tips on how to uncover lower rates, boost your savings, consolidate other debts and take the pressure off increases in household costs.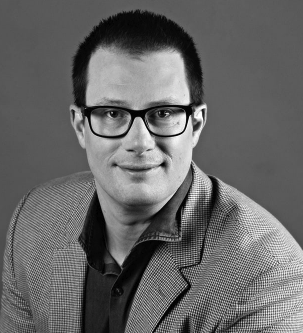 Marc has been a professional lender for 28 years. After beginning his career in 1990 with a UK Building Society, he moved to Australia where he held several different retail banking roles. In 1999 it became clear to him that a mortgage broker would eventually become an obvious choice for someone looking for a home loan so he took the plunge and became an independent broker. He hasn't looked back since!