Cash rates on hold as Melbourne tops work-from-home survey
As Melbourne tops a global survey for working from home, interest rates remain on hold at just 0.1% after today's August RBA board meeting on monetary policy. 
The RBA said today that despite the recent Covid lockdowns, the housing market has shown no sign of weakening. 
'Housing markets have continued to strengthen, with prices rising in all major markets. Housing credit growth has picked up, with strong demand from owner-occupiers, including first-home buyers," the RBA said today. 
'There has also been increased borrowing by investors. Given the environment of rising housing prices and low interest rates, the Bank is monitoring trends in housing borrowing carefully and it is important that lending standards are maintained,' added the RBA.
The cash rates have remained at their lowest in history since November 2020. 
And in further good news for Melburnians looking to enter the property market, a new poll shows the city ranked top for working from home. 
With Covid lockdowns always a possibility for the foreseeable future, the global survey ranked Melbourne as best for working from home. 
The survey by on-demand housing platform Nestpick polled residents living in 75 'livable' cities, with Melbourne coming out top ahead of Dubai, Sydney and Tallinn. 
Furthermore, recent data underlines the property market's attractiveness to investors. 
A CoreLogic report shows that paying off a mortgage is now cheaper than paying rent on 36.2% of Australian properties. The figures have regional Victoria at an impressive 43.6% and Melbourne 7.3%.
This good news comes after statistics from the most-recent financial year show a 13.8% increase in home values across Australia, with Melbourne homes up 1.5%.
The RBA added that the economic recovery in Australia has been stymied by recent Covid outbreaks and lockdowns, but the Central Bank remains confident. 
"GDP is expected to decline in the September quarter. The experience to date has been that once virus outbreaks are contained, the economy bounces back quickly.'
If you're looking to take advantage of these super-low rates for a first or next mortgage, and need some direction and guidance, drop us a line. 
Nothing is too much trouble for our friendly and expert team, so contact us here to help find the best possible deal for you and your individual circumstances. 
And yes, we can offer Covid-friendly video conferencing when required.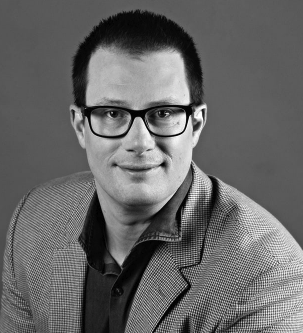 Marc has been a professional lender for 28 years. After beginning his career in 1990 with a UK Building Society, he moved to Australia where he held several different retail banking roles. In 1999 it became clear to him that a mortgage broker would eventually become an obvious choice for someone looking for a home loan so he took the plunge and became an independent broker. He hasn't looked back since!