Today there was welcome news for Melbourne mortgage holders with the RBA keeping the official cash rate at 4.10% for a second month in a row.
Australia's Central Bank took into consideration last week's news on inflation, keeping rates on hold. The Consumer Price Index (CPI) grew by just 0.8% in the June quarter which, on a 12-month basis, saw inflation up by 6.0% dropping from the previous quarter's 7.0%.
And it's worth noting that today is the first time that the official cash rate has remained unchanged for consecutive months since hikes began in May 2022.
But there are some commentators who believe the RBA will need to raise the official cash rate again this year.
'Interest rates have been increased by 4 percentage points since May last year,' the RBA said today.
'The higher interest rates are working to establish a more sustainable balance between supply and demand in the economy and will continue to do so.
'The recent data are consistent with inflation returning to the 2–3 per cent target range over the forecast horizon. Returning inflation to target within a reasonable timeframe remains the Board's priority.'
Today's decision signals that the RBA's hikes may finally be yielding the desired effect.
The Central Bank is trying to prevent inflation from becoming 'entrenched' in the economy, working towards bringing it down to the target rate of 2–3%.
But the broader picture tells the real story of these rises. Home loan data reveals that none of the big four banks offer fixed-rate mortgages below 6.0%.
Adding to this concern is research from Roy Morgan, showing that the number of Australians facing potential mortgage stress has reached its highest level since the Global Financial Crisis of 2007–8.
As of May, this figure stood at 28.8%, affecting approximately 1.4 million households which are spending between 25% and 45% of their after-tax income on mortgage repayments. That hurts real people.
It's better news for homeowners with the latest data showing that Melbourne house prices have risen by 0.7%, though that's slightly down on May's figures.
Amid these economic challenges, the RBA's new governor Michelle Bullock is set to take charge next month. She faces the delicate task of negotiating the Central Bank's monetary policy while fears grow of a recession.
'The Board remains resolute in its determination to return inflation to target and will do what is necessary to achieve that,' concluded the RBA today.
If rate hikes have you worried, contact Mortgage Broker Melbourne. We're one of the most positively reviewed mortgage brokers in Melbourne.
And we can help you with tips on how to uncover lower rates, boost your savings, consolidate other debts and take the pressure off increases in household costs.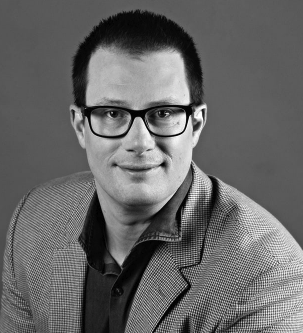 Marc has been a professional lender for 28 years. After beginning his career in 1990 with a UK Building Society, he moved to Australia where he held several different retail banking roles. In 1999 it became clear to him that a mortgage broker would eventually become an obvious choice for someone looking for a home loan so he took the plunge and became an independent broker. He hasn't looked back since!