Melburnians' hopes of pre-Christmas rate relief were dashed today after the RBA lifted the official cash rate to 3.10%.
The 0.25% increase makes it an eighth successive hike following today's final RBA monetary meeting of the year.
After smaller rises in the last couple of months, some analysts had predicted the RBA might press pause today.
But, fighting inflation is more of a pressing issue than festive rate-rise relief, as the RBA explained today.
'Inflation in Australia is too high, at 6.9 per cent over the year to October,' said the RBA today.
'Inflation is forecast to peak at around 8 per cent over the year to the December quarter.'
The Central Bank's forecast is for CPI inflation to decline over the next couple of years to be 'a little above 3% over 2024'.
'High inflation damages our economy,' explained the RBA, 'and makes life more difficult for people. The Board's priority is to re-establish low inflation and return inflation to the 2–3 per cent range over time.'
So the fight against inflation will go on for at least another year or two.
At least there won't be another official cash rate rise next month. The RBA doesn't meet in January, locking in this rate till its next meeting in February.
'The Board expects to increase interest rates further over the period ahead," added the RBA, ominously.
'The size and timing of future interest rate increases will continue to be determined by the incoming data … and the Board remains resolute in its determination to return inflation to target'.
Clearly, it's been a very difficult 2022 for many Melbourne households, particularly those with home loans who have seen repayments surge while dealing with a cost of living crisis.
One effect has been the tumble in Melbourne property prices, down 8.5% this year, with forecasts they'll drop another 6.5% next year.
Inflation may be sufficiently controlled by this time next year, according to RBA forecasts. But as 2022 demonstrated, forecasting is fraught with danger.
Few could've predicted the war in Ukraine, the natural disasters in Australia and soaring inflation.
How times have changed.
A year ago, there was no pre-Santa shock as the official cash rate — following two years of intermittent lockdowns — remained at the historic-low of 0.1%.
At the time, RBA Governor Phillip Lowe explained that the forecasts "do not warrant an increase in the cash rate in 2022".
Well, that didn't quite materialise.
Economic headwinds powered by global events soon whipped up an almighty storm and, after months of speculation, the RBA made its move in May this year.
And since then, with inflation surging, the rate has shot up each month. Banks and lenders have largely passed on the increases, too.
Interestingly, too, a survey by Money Transfer Comparison found that 71% of Australians have lost at least some trust in banks due to higher rates and fees.
And 74% would consider switching their accounts, loans or transactions to more affordable online services to help save money.
If these rate hikes have you worried, contact Mortgage Broker Melbourne. We're one of the most positively reviewed mortgage brokers in Melbourne.
And we can help you with tips on how to uncover lower rates, boost your savings, consolidate other debts and take the pressure off increases in household costs.
Finally, as we reflect on 2022, we wish our valued clients in Melbourne a joyous festive season and a happy new year.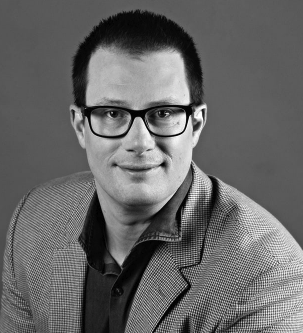 Marc has been a professional lender for 28 years. After beginning his career in 1990 with a UK Building Society, he moved to Australia where he held several different retail banking roles. In 1999 it became clear to him that a mortgage broker would eventually become an obvious choice for someone looking for a home loan so he took the plunge and became an independent broker. He hasn't looked back since!