No early Christmas surprise as RBA holds rates at 0.1%
Today's final RBA monthly board meeting of 2021 didn't produce any pre-Christmas shock as interest rates remained steady at the very low rate of 0.1%.
So, for Melburnians paying off residential mortgages, 2021 ends as it did in 2020 with super-low rates courtesy of Central Bank policy. While the cost of houses is skyrocketing, borrowing money has never been so inexpensive.
The RBA says it's 'plausible' rates will remain steady until 2024. Today it backed its low-rates policy, noting, 'The Board will not increase the cash rate until actual inflation is sustainably within the 2 to 3 per cent target range.
'This will require the labour market to be tight enough to generate wages growth that is materially higher than it is currently. This is likely to take some time and the Board is prepared to be patient.'
It's a hot topic with market watchers. Some are forecasting that the low-rate party could end before 2023, particularly if inflation and wages growth exceed current expectations. Though the increase may be relatively small.
Former Howard Government treasurer Peter Costello has even said it was "an irresponsible statement to make that they could hold that rate until 2024."
However, in the short-term at least, RBA Governor Phillip Lowe has predicted next year should remain steady. "The latest data and forecasts do not warrant an increase in the cash rate in 2022," he recently said.
That said, right now, for those eying Melbourne's property ladder, finding the money for a first home deposit in, say, one of the city's '20 minute neighbourhoods', is a hefty financial undertaking.
Research backs this up. The average first-home buyer in Melbourne can now expect to take 11 years and nine months to save for a house – four years and three months longer than it would have taken in 2006.
To underline this, data suggests the median house price in Melbourne is now $824,500 (15 years ago it was only $330,000). What's more, ANZ expects house prices in Melbourne to rise by 7% in the new year.
It's not surprising then, that APRA (Australian Prudential Regulatory Authority) has sought to counter rising risks in home lending by increasing the minimum interest rate buffer for the banks.
The RBA touched on this today, saying, ''Housing credit increased by 6.7 per cent over the past year, but, more recently, the value of housing loan commitments has declined from high levels.
'With interest rates at historically low levels, it is important that lending standards are maintained and that borrowers have adequate buffers.'
Luckily, for those with a home loan, there's a plethora of eye-catching rates out there. So, if Mortgage Broker Melbourne can help find you the fairest deal, contact our friendly team for expert advice. 
We can assess your situation and find a rate that could help pay off your loan earlier. We also offer video conferencing if required.
And as we reflect on 2021, we wish all our valued Melbourne clients a joyous festive season celebrating with loved ones and friends, along with a summer of relaxation.
Stay safe and here's to a prosperous 2022 for all.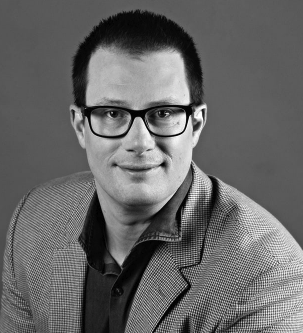 Marc has been a professional lender for 28 years. After beginning his career in 1990 with a UK Building Society, he moved to Australia where he held several different retail banking roles. In 1999 it became clear to him that a mortgage broker would eventually become an obvious choice for someone looking for a home loan so he took the plunge and became an independent broker. He hasn't looked back since!