The Reserve Bank acted as most had anticipated today, leaving the official cash rate at 0.1%. After slashing the rate from 0.25% in December in an effort to stimulate economic activity, some analysts were suggesting the RBA might drop the rate to 0.0% in its first meeting for 2021. The RBA says that while the economic road ahead was 'bumpy', signs of a vaccine-led recovery were heartening and a nudge downwards in the unemployment rate (now at 6.6%) was good news. There was no need for drastic action.
Still, wage growth and inflation are lower than the Reserve would prefer, and the government's budget is creaking under the strain of continued measures to support the COVID-hit workforce. So while further cuts seem unlikely, borrowers can expect the rate to stay at this historically low level for the foreseeable future. In that respect, nothing has changed since December, when the RBA announced that there was no intention to lift rates for at least the next three years.
While not exactly brimming with joy, the RBA are quietly confident that the economy is on the right path. It expects unemployment to keep getting lower, and wages, inflation and retail spending to keep edging up. Slowly. This is all good news for an economy on the rebound. Indeed, the RBA has tipped that Australia's GDP will return to pre-pandemic levels by midway through this year. That scenario seemed highly unlikely just a few months ago.
Of course, all of this is dependent on Australia maintaining its impressive record on the COVID-19 front. Further serious outbreaks could quickly turn an outlook of gradual improvement on its head. Don't put your hand sanitiser back in the cupboard just yet.
All things going well, this stability in interest rates gives borrowers, and especially first home buyers, rare certainty. Rates aren't going to move around much in the foreseeable future, meaning borrowers can budget with more surety than perhaps ever before. And while there's been a bump in housing prices in most state capitals over summer, nobody's quite sure whether this is the start of another period of sustained growth, or a temporary blip.
We'll be watching things very closely over the next few months. If you're looking to get into the real estate market, upsize, downsize or invest, take advantage of our expertise. Contact Us to discuss options and opportunities. With money never as cheap as it is now, it could be the perfect time to make your move!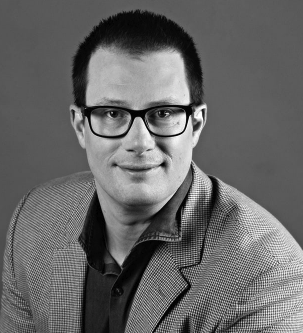 Marc has been a professional lender for 28 years. After beginning his career in 1990 with a UK Building Society, he moved to Australia where he held several different retail banking roles. In 1999 it became clear to him that a mortgage broker would eventually become an obvious choice for someone looking for a home loan so he took the plunge and became an independent broker. He hasn't looked back since!