It's a new year but the RBA continues to back its policy from 2022, lifting the cash rate to 3.35%% today.
Following today's first RBA monetary policy meeting for 2023, the Central Bank delivered hike number nine in a row with a 0.25% increase from the December figure of 3.10%.
While some Melburnians were hopeful that the rate-rise cycle had reached its peak, last week's CPI figures and other economic data seemingly dashed that hope.
'In Australia, CPI inflation over the year to the December quarter was 7.8 per cent, the highest since 1990.
'In underlying terms, inflation was 6.9 per cent, which was higher than expected. Global factors explain much of this high inflation, but strong domestic demand is adding to the inflationary pressures,' the RBA said today.
'The Board recognises that monetary policy operates with a lag and that the full effect of the cumulative increase in interest rates is yet to be felt in mortgage payments.
'Some households have substantial savings buffers, but others are experiencing a painful squeeze on their budgets.'
They are right about a 'painful squeeze', and for many with a home loan in Melbourne, this will be another year of belt tightening. Cost of living remains stubbornly high and rates aren't likely to fall just now.
Banks and lenders are passing on the increases, while house prices around the city are plummeting faster than you can say "bursting bubble". To that point, Melbourne's median house price declined 5.6% in 2022 to be around $61,000 below its peak. This is collateral damage of the inflation-busting policy by the Central Bank.
The "r" word (recession) is also being bandied about by some economic analysts. And that's because at least $275 billion worth of fixed-rate loans with the big four banks will come to an end between July and this December.
In other words, your low fixed loan rate set over the last 4 years for your unit in Yarraville or house in Hallam could jump up sharply, seeing repayments spike.
Around 3.3 million Australian households (approximately 35% of the market), have a mortgage, according to government figures. And a third of them are fixed or have a fixed component. As of October last year, almost 14.4% of mortgage borrowers (619,000) were considered extremely at risk of mortgage stress, according to research by Roy Morgan.
The RBA added an optimistic note to its rate rise announcement, saying 'Inflation is expected to decline this year due to both global factors and slower growth in domestic demand.
'The central forecast is for CPI inflation to decline to 4¾ per cent this year and to around 3 per cent by mid-2025.'
The Central Bank meets again on 7 March. Consumer spending will have to slow up or there might well be another rate rise on the way.
If these rate hikes have you worried, contact Mortgage Broker Melbourne. We're one of the most positively reviewed mortgage brokers in Melbourne.
And we can help you with tips on how to uncover lower rates, boost your savings, consolidate other debts and take the pressure off increases in household costs.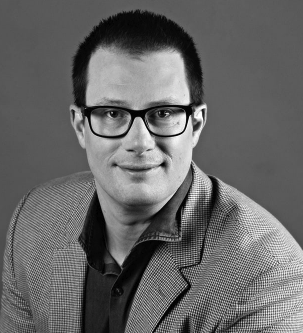 Marc has been a professional lender for 28 years. After beginning his career in 1990 with a UK Building Society, he moved to Australia where he held several different retail banking roles. In 1999 it became clear to him that a mortgage broker would eventually become an obvious choice for someone looking for a home loan so he took the plunge and became an independent broker. He hasn't looked back since!