The RBA today announced that the cash rate will increase once again, rising sharply from 0.85% to 1.35 %.
Today's announcement is a continuation of RBA policy to hike cash rates as an inflation-busting measure.
With inflation higher than expected at 5.1%, the cash rate has now gone up from 0.1% to 1.35% in just three months.
And with higher rates certain to be passed on by the banks and lenders as the cash rate rises, Melburnians paying off a home loan are set for even more mortgage pain.
'Global inflation is high,' the RBA noted today. 'It is being boosted by COVID-related disruptions to supply chains, the war in Ukraine and strong demand which is putting pressure on productive capacity.
'Inflation in Australia is also high, but not as high as it is in many other countries. Global factors account for much of the increase in inflation in Australia, but domestic factors are also playing a role.
'Strong demand, a tight labour market and capacity constraints in some sectors are contributing to the upward pressure on prices. The floods are also affecting some prices.'
If you're paying off a $500,000 mortgage, today's 0.5% hike will add about $137 a month extra to the cost of repayments.
After almost 18 months of rock-bottom, emergency rates in place due to the effects of the pandemic, the Central Bank acted on 6 May this year.
With the economy bouncing back strongly and unemployment low, it raised rates from the historic low of 0.1% to 0.35%.
This was in response to inflation, which hit 5.1% for the year.
Then, on 7 June, the RBA supersized a second increase. It upped the cash rate by a hefty 55 basis points to 0.85%.
And now, in July, it's up again, by 0.5%.
No wonder rates are the big talking point around dinner tables of those Melbourne households paying off a home loan.
These are tough times. After all, it's been over 11 years since the RBA raised rates at all, and now it's gone up three times in as many months!
With the high cost of living and rapid-fire rate rises, many are feeling the pinch as winter sets in for many across Melbourne.
Fuel, electricity, gas, shopping baskets, home loan rates: costs are spiralling across Melbourne.
And house prices across the city are tipped to be hit. Investment bank Jarden is forecasting that house prices will fall by 5% this year and 10-15% in 2023, with drops in Melbourne likely to be larger and faster.
Of course, the RBA is taking this course of action for what it sees as good reason. The RBA's charter includes contributing to 'the economic prosperity and welfare of the Australian people'.
'Today's increase in interest rates is a further step in the withdrawal of the extraordinary monetary support that was put in place to help insure the Australian economy against the worst possible effects of the pandemic,' added the RBA.
But what have rate rises to do with higher inflation?
Inflation is the rate of change in the level of prices of goods and services that households purchase.
This is usually measured by the Consumer Price Index, which provides data about price increases for households on average, by comparing a basket of goods.
The RBA board is hoping these cash-rate increases will dampen down household spending. This, in turn, should help bring inflation down to a more economically manageable band (2-3%).
The RBA underlined this approach, saying: 'The Board is committed to doing what is necessary to ensure that inflation in Australia returns to target over time.'
Today's rise will likely those with a mortgage in Melbourne. Some may feel it more than others, though.
If these rate hikes have you worried, contact Mortgage Broker Melbourne.
We can help with useful tips on how to uncover lower rates, boost your savings, consolidate other debts and take the pressure off increases in household prices.
Find out why we're one of the most positively reviewed mortgage brokers in Melbourne.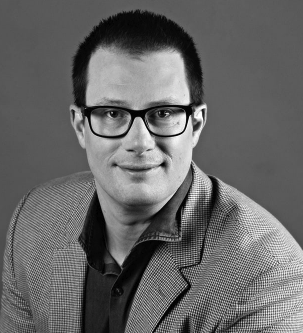 Marc has been a professional lender for 28 years. After beginning his career in 1990 with a UK Building Society, he moved to Australia where he held several different retail banking roles. In 1999 it became clear to him that a mortgage broker would eventually become an obvious choice for someone looking for a home loan so he took the plunge and became an independent broker. He hasn't looked back since!