Today, the RBA announced that the official cash rate will remain on hold at 4.10%.
The Central Bank today opted for a cautious approach in the wake of last week's encouraging news on inflation.
Headline inflation fell markedly to 5.6% over the 12 months to May, down from 6.8 per cent in April.
And while underlying inflation (which doesn't take into account volatile changes in prices) recorded only a small change, the RBA clearly felt it was the right time to ease off on the monetary policy pedal.
'Interest rates have been increased by 4 percentage points since May last year,' said the RBA.
'The higher interest rates are working to establish a more sustainable balance between supply and demand in the economy and will continue to do so.
'In light of this and the uncertainty surrounding the economic outlook, the Board decided to hold interest rates steady this month.
'This will provide some time to assess the impact of the increase in interest rates to date and the economic outlook.'
So, today was only the second time that the cash rate has remained unchanged since the first hike in May, 2022.
It will be welcomed by home loan borrowers in Melbourne who have seen their rates skyrocket in the last 13 months as the cost of living has soared.
However, despite today's pause, the war on persistently high inflation hasn't been won.
It's still too high for the RBA's liking. It would like the rate back in the 2–3% target range, so there may still be another rate rise in the offing.
'High inflation… erodes the value of savings, hurts household budgets, makes it harder for businesses to plan and invest,' warned the RBA.
Underlining the ongoing economic challenge is the RBA deputy governor's recent speech. She said that the jobless rate would need to rise to 4.5% in order for it to have a downward effect on inflation.
With the current unemployment rate at a low 3.6%, around 150,000 Australians would lose their jobs if it rose to that percentage level.
So we either lose jobs or pay higher prices. Either way, things could get extremely difficult for many Melbourne households.
'The Board is still expecting the economy to grow as inflation returns to the 2–3 per cent target range, but the path to achieving this balance is a narrow one,' added the Central Bank.
If there is good news, however, it is that Melbourne housing values continue to see modest growth. Corelogic reported a 0.9% growth in prices for May.
If rate hikes have you worried, contact Mortgage Broker Melbourne. We're one of the most positively reviewed mortgage brokers in Melbourne.
And we can help you with tips on how to uncover lower rates, boost your savings, consolidate other debts and take the pressure off increases in household costs.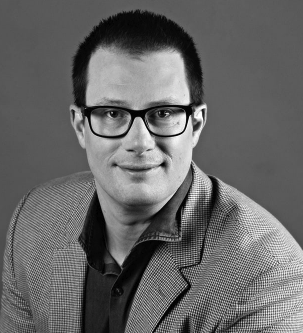 Marc has been a professional lender for 28 years. After beginning his career in 1990 with a UK Building Society, he moved to Australia where he held several different retail banking roles. In 1999 it became clear to him that a mortgage broker would eventually become an obvious choice for someone looking for a home loan so he took the plunge and became an independent broker. He hasn't looked back since!