The official cash rate was lifted to 4.10% today as the RBA continues to use monetary policy to help curb inflation in Australia.
The decision today was likely influenced by the inflation figures released last week, which showed an increase in the annual headline inflation rate from 6.3% to 6.8%.
Although the underlying inflation rate has slightly decreased from 6.9% to 6.5%, the RBA remains unwavering in its monetary policy approach.
'Inflation in Australia has passed its peak, but at 7 per cent is still too high,' said the RBA today, adding that 'it will be some time yet before it is back in the target range.
'This further increase in interest rates is to provide greater confidence that inflation will return to target within a reasonable timeframe.'
And the RBA doubled down on the idea that inflation makes life difficult for Australians, saying, 'it erodes the value of savings, hurts family budgets, makes it harder for businesses to plan and invest, and worsens income inequality.'
It went on to warn, 'if high inflation were to become entrenched in people's expectations, it would be very costly to reduce later, involving even higher interest rates and a larger rise in unemployment.'
For Melbournians repaying a home loan, this fourth rate lift in 2023 will be another blow to their finances.
And those in Melbourne whose fixed-term rate loan ends this year will be particularly worried given the looming "Mortgage Cliff".
This refers to the critical point where borrowers move from fixed-rate mortgage terms to variable rates or higher fixed rates, leading to sharply increased monthly mortgage repayments.
As hundreds of thousands of Australians end these fixed-term arrangements, experts are warning that this transition could exert significant cost pressures and potentially contribute to a recession later in the year.
To this point, the RBA acknowledged today that achieving a 'soft landing' for the economy has a narrow window of opportunity.
Today's RBA's hike in the official cash rate comes just a month after the federal budget was unveiled by the Treasurer on 9 May. In part, the budget aimed to address the cost of living crisis and received praise from many for its assistance to those suffering the most from the current cost of living squeeze.
However, some market watchers worry that increased spending may further fuel inflationary pressures, necessitating additional official cash rate hikes or an extended period of higher rates.
Encouragingly (for owners, at least) property research data indicates that Melbourne is past the housing market bottom. Melbourne's housing values are stabilising with CoreLogic reporting a second month of price growth, albeit a modest 0.1% in April.
If these rate hikes have you worried, contact Mortgage Broker Melbourne. We're one of the most positively reviewed mortgage brokers in Melbourne.
And we can help you with tips on how to uncover lower rates, boost your savings, consolidate other debts and take the pressure off increases in household costs.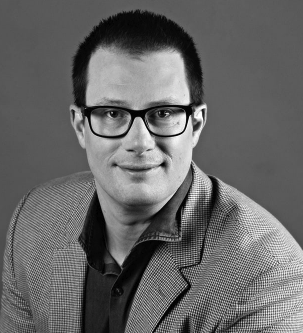 Marc has been a professional lender for 28 years. After beginning his career in 1990 with a UK Building Society, he moved to Australia where he held several different retail banking roles. In 1999 it became clear to him that a mortgage broker would eventually become an obvious choice for someone looking for a home loan so he took the plunge and became an independent broker. He hasn't looked back since!