The RBA lifted the cash rate to 3.60% today, confirming a tenth successive hike as the cost of borrowing for many Melburnians soars.
Amid worries of a recession, the RBA is holding its nerve and pinning its hopes on being able to control high inflation by raising rates.
'Global inflation remains very high. In headline terms it is moderating, although services price inflation remains elevated in many economies.
'It will be some time before inflation is back to target rates,' the RBA said today.
Since May last year, the RBA has lifted the cash rate at the fastest pace on record. The cash rate has shot up 350 basis points (3.50%) since it was at a record low of 0.1% in April 2022.
The RBA is under more scrutiny than ever for their frenetic, aggressive policy. But at what cost?
As the Central Bank said today, the window for a 'soft landing' remains a narrow one. Which is a neat way of preparing Australians for what could be a thud.
The Central Bank, however, is sticking to its guns while it cops increasing flak from media and the public about the social costs of this policy.
For example, many Melburnians are paying well over $1000 a month more for their home loan since the aggressive policy began in May last year. Today's news just adds to the financial burden they are having to endure.
'The Board's priority is to return inflation to target. High inflation makes life difficult for people and damages the functioning of the economy,' reiterated the RBA.
'And if high inflation were to become entrenched in people's expectations, it would be very costly to reduce later, involving even higher interest rates and a larger rise in unemployment.
'The Board is seeking to return inflation to the 2–3 per cent target range while keeping the economy on an even keel,' said the Central Bank.
Amid the backdrop of a review into how the RBA operates monetary policy — prompted by public frustration that everyday Australians with home loans are paying the price — there are real concerns of a recession later this year.
One of the biggest worries is that a large number of Australians are moving off fixed rate mortgages in the third quarter of this year.
An estimated $275 billion worth of fixed-rate loans with the big four banks will finish between July and December this year, hence the term the "Mortgage Cliff".
This means, many households will need to readjust to accommodate way higher rates. Added to that the cost of living crisis and little wonder there were protestors outside the RBA's Sydney offices recently.
But the RBA is insistent. 'The Board remains resolute in its determination to return inflation to target and will do what is necessary to achieve that.'
Let's see what happens on 4 April when they next meet on monetary policy.
If these rate hikes have you worried, contact Mortgage Broker Melbourne. We're one of the most positively reviewed mortgage brokers in Melbourne.
And we can help you with tips on how to uncover lower rates, boost your savings, consolidate other debts and take the pressure off increases in household costs.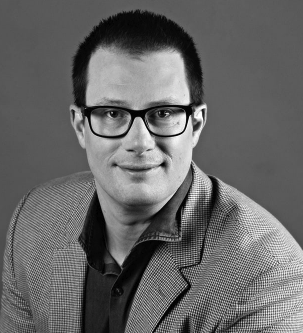 Marc has been a professional lender for 28 years. After beginning his career in 1990 with a UK Building Society, he moved to Australia where he held several different retail banking roles. In 1999 it became clear to him that a mortgage broker would eventually become an obvious choice for someone looking for a home loan so he took the plunge and became an independent broker. He hasn't looked back since!