The RBA delivered another lift to the cash rate today, upping it from 3.60% to 3.85%.
In doing so, the Central Bank has returned to its policy of hiking rates to help control inflation.
However, today's increase comes as Australia's inflation rate eased during the first three months of 2023 with the quarterly increase the lowest since the end of 2021.
The RBA today said that despite this encouraging news, inflation is still a problem for the economy that needs attention.
'Inflation in Australia has passed its peak, but at 7 per cent is still too high and it will be some time yet before it is back in the target range,' explained the RBA today.
'Given the importance of returning inflation to target within a reasonable timeframe, the Board judged that a further increase in interest rates was warranted today.'
Following last month's first pause in cash rate hikes since May 2022, market sentiment was split on today's announcement.
The headline consumer price index (CPI) for the first three months of 2023 was at an annual rate of 7.0%, below the previous quarter of 7.8% reported in December.
However, the Central Bank has seen the need to put its foot on the brakes once again. After all, its target range for inflation is 2-3%. But with inflation appearing to have plateaued for now, there is cautious optimism about rates over the next 12 months.
There may be another rate hike this year, but there is a sense we're at, or near, the ceiling. And on that optimistic note, housing prices in Melbourne are holding up relatively well. In April house prices in Melbourne were up 0.3%. We'll have to wait to see if this latest rise has a downward impact on the market.
With so much focus on rate rises and the RBA, an independent review into Australia's Central Bank has attracted media coverage with its far-reaching recommendations.
These include a new monetary policy board set up within the Central Bank, with members having a 'deeper economic and financial expertise, and more information, time and staff support to fully engage in the policy process,' the review said.
It will be interesting to see what effect this might have on cash rates moving forward.
For now, though, the RBA added that rates could even hit 4%, saying today, 'some further tightening of monetary policy may be required to ensure that
inflation returns to target in a reasonable timeframe, but that will depend upon how the economy and inflation evolve.'
If these rate hikes have you worried, contact Mortgage Broker Melbourne. We're one of the most positively reviewed mortgage brokers in Melbourne.
And we can help you with tips on how to uncover lower rates, boost your savings, consolidate other debts and take the pressure off increases in household costs.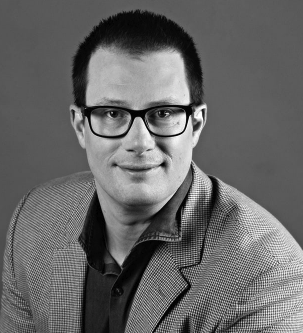 Marc has been a professional lender for 28 years. After beginning his career in 1990 with a UK Building Society, he moved to Australia where he held several different retail banking roles. In 1999 it became clear to him that a mortgage broker would eventually become an obvious choice for someone looking for a home loan so he took the plunge and became an independent broker. He hasn't looked back since!