RBA holds rates at 0.1%
As the Melbourne Cup took centre stage today, the RBA continued to back its 0.1% interest rates after today's monthly board meeting.
'The Board will not increase the cash rate until actual inflation is sustainably within the 2 to 3 per cent target range,' the RBA said today in its statement.
'The Board is prepared to be patient, with the central forecast being for underlying inflation to be no higher than 2.5 per cent at the end of 2023.'
So, it's still good news for Melburnians with existing home and investment property loans. Not so good for those looking to get on Melbourne's booming property ladder, though.
Rising house prices (up over 15% in Melbourne over the last year) and stagnant income growth make deposits even tougher to scrape together.
One estimate by CoreLogic suggests some Melbourne families may now need to earn more than $200,000 a year to buy a mid-range Melbourne home across more than 90 suburbs.
With this in mind, the Australian Prudential Regulation Authority (APRA) has announced a tightening of rules designed to make loans harder to be approved (based on an applicant's ability to pay a loan now and in the future, should the rate rise).
The Andrews Victorian Government has in turn responded with its own measures, a shared equity homebuyer fund scheme.
Expect further measures from the Commonwealth government, predict economists. And with a federal election due in the first half of 2022, Scott Morrison will not want home affordability and surging household debt to become damaging political issues.
'The Bank welcomes APRA's recent decision to increase the interest rate serviceability buffer on home loans. It is important that lending standards are maintained at a time of historically low interest rates,' noted the RBA today.
On the other hand, some analysts say the housing market will cool as life opens up and Victorians look to spend on other things, such as travel. Let's see how the "vaccinated economy" pans out.
Right now, Australia's economy is looking rosy. The central forecast for GDP growth is 3 per cent over 2021 and 5.5 per cent and 2.5 per cent over the following two years, predicted the RBA today.
Meanwhile, as restrictions finally ease across the country and vaccination levels continue to go up, lenders' loan rates continue to go down.
A year ago the rates plummeted to their current level, and they've remained steady at this historic low ever since.
The RBA has said they don't expect rates to rise till at least 2024, but market watchers are sensing movement before 2024. Small rate increases in some fixed home loans at the big four banks underlines this sentiment.
Now may be a smart time to review your own home loan or investment property situation. Contact the friendly team at Mortgage Broker Melbourne and our home loan experts will assess the options based on your unique circumstances.
And we also offer video conferencing, if required.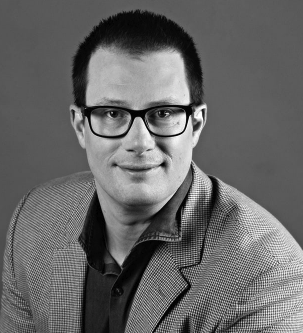 Marc has been a professional lender for 28 years. After beginning his career in 1990 with a UK Building Society, he moved to Australia where he held several different retail banking roles. In 1999 it became clear to him that a mortgage broker would eventually become an obvious choice for someone looking for a home loan so he took the plunge and became an independent broker. He hasn't looked back since!