Today, the Reserve Bank took decisive action by increasing the official cash rate to 4.35% in response to persistently higher inflation figures.
While many Melburnians enjoyed a day off in the sunshine for the 163rd Melbourne Cup, the RBA jockeyed for news attention by raising borrowing costs for the first time since June this year.
However, after this period of welcome rate stability, the RBA's announcement shortly before the big race came as no surprise to analysts.
Australia's Central Bank explained the increase, conceding that 'inflation in Australia has passed its peak but is still too high and is proving more persistent than expected a few months ago.'
The RBA added that while goods price inflation has eased further, 'the prices of many services are continuing to rise briskly.
'While the central forecast is for CPI inflation to continue to decline, progress looks to be slower than earlier expected.'
Major Australian banks were forecasting a rate hike today backed up by the RBA's caveat last month that 'further policy tightening' might be necessary if inflation persisted beyond expectations.
And this is proving the case, exacerbated by recent events in the Middle East that are affecting petrol prices.
As the RBA noted today, 'further increases to the rate will depend upon the data and the evolving assessment of risks.'
So, how much will this 0.25% rate increase cost Melburnians? It's estimated that borrowers can anticipate an additional $76 per month for every $500,000 borrowed for their home mortgage.
For some, this means that home mortgage rates are now over $2000 more expensive per month since the rate hikes began in May 2022. You'd have needed to bet a small pile on Without A Fight to win to even buy one month's cover.
Today's decision came off the back of the consumer price index (CPI) registering a 1.2% increase in July-September, surpassing the 0.8% growth in the preceding quarter. This exceeded economists' expectations of a 1.1% quarterly increase.
The RBA's final monetary policy meeting of 2023 is scheduled for 5 December, with the next update not until February 6, 2024.
This leaves room for a further rate increase, according to some experts including respected economist Warren Hogan of Judo Bank.
Even the International Monetary Fund, in its recent report, believes further interest rate increases are required to help bring inflation down to the RBA's target range of 2–3% by late 2025.
'The Board judged an increase in interest rates was warranted today to be more assured that inflation would return to target in a reasonable timeframe,' concluded the RBA.
For those affected by another rise, hopefully you backed a winner today. Or – better yet – saved your pennies!
If rates have you concerned, contact Mortgage Broker Melbourne. We're one of the most positively reviewed mortgage brokers in Melbourne.
And we can help you with tips on how to uncover lower rates, boost your savings, consolidate other debts and take the pressure off increases in household costs.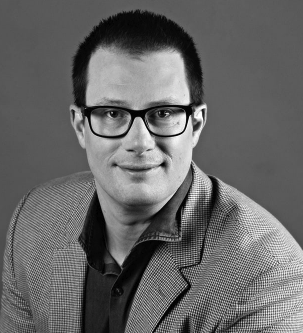 Marc has been a professional lender for 28 years. After beginning his career in 1990 with a UK Building Society, he moved to Australia where he held several different retail banking roles. In 1999 it became clear to him that a mortgage broker would eventually become an obvious choice for someone looking for a home loan so he took the plunge and became an independent broker. He hasn't looked back since!