The RBA's official cash rate has been increased for a seventh time in succession, today rising from 2.60% to 2.85%.
As Melburnians took a day off for 'the race that stops the nation', the RBA continued its pursuit of runaway inflation by raising rates once again.
Today's cash rate rise, announced just 30 minutes before the 162nd running of the Melbourne Cup, was no surprise to market watchers.
Inflation continues to soar, with the annual rate rising from 6.1% to 7.3% following an increase in the latest quarterly figures.
This worrying number is part of the RBA's decision to hike the official cash rate once more.
'As is the case in most countries, inflation in Australia is too high,' noted the RBA today.
'Over the year to September, the CPI inflation rate was 7.3%, the highest it has been in more than three decades. 'Returning inflation to target requires a more sustainable balance between demand and supply.'
The RBA said a further increase in inflation is 'expected over the months ahead', with inflation now forecast to peak at around 8% later this year.
'Inflation is then expected to decline next year …The Bank's central forecast is for CPI inflation to be around 4.75% over 2023 and a little above 3 per cent over 2024.'
Time, as always, will tell on all these projections.
Last month's relatively modest rate rise of 0.25% was a signal to some analysts that the RBA may have been looking to pause its policy this month.
This was put to bed after last week's release of the quarterly Consumer Price Index (CPI), which rose 1.8%, pushing up the annual inflation rate.
But with inflation running its own race right now, it's expected that interest rates will continue to rise over the coming months. Cost of living pressures aren't about to end soon.
Today's cash-rate news comes just a week after the first Albanese Government's budget, which focussed on easing the cost of living squeeze.
Meanwhile, Melbourne house prices fell 4.3% over the September quarter and units by 3.3%. Suburbs like Toorak are feeling the pinch, though Bonbeach, Brunswick West and Noble Park all saw significant increases in the median price.
'The Board has increased interest rates materially since May. This has been necessary to establish a more sustainable balance of demand and supply in the Australian economy to help return inflation to target," explained the Central Bank.
'The Board expects to increase interest rates further over the period ahead,' it added.
Will the RBA play the role of Christmas Scrooge and lift rates again on December 6 when the board meets for the final time in 2022? We're not punters at Mortgage Broker Melbourne, but even we know that betting against another rate rise is folly.
If these rate hikes have you worried, contact Mortgage Broker Melbourne. We're one of the most positively reviewed mortgage brokers in Melbourne.
And we can help you with tips on how to uncover lower rates, boost your savings, consolidate other debts and take the pressure off increases in household costs.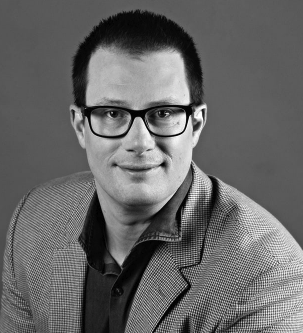 Marc has been a professional lender for 28 years. After beginning his career in 1990 with a UK Building Society, he moved to Australia where he held several different retail banking roles. In 1999 it became clear to him that a mortgage broker would eventually become an obvious choice for someone looking for a home loan so he took the plunge and became an independent broker. He hasn't looked back since!