RBA holds rates steady at 0.25% as Melburnians embrace a sea/tree change
Speculation has been rife in recent weeks that the RBA has been gearing up to drop the official cash rate again – but not today it seems. At its monthly board meeting, the Reserve Bank announced it was holding the official cash rate at 0.25%.
Economists are now predicting the rate will drop to 0.10% in the next 2 months (so either at the November or December meeting).
The decision to hold the rate is probably due to the timing of the Federal Government's budget. The RBA will want to see what the Government delivers in terms of economic stimulus before deciding whether to act. The problem is now that the rate is so low, any further cut will have limited effect, as Phillip Lowe has oft hinted, stimulus at the moment is best delivered at a federal government level.
In today's statement, Philip Lowe made it clear that the recovery will be driven by jobs. He notes that the unemployment rate is not likely to rise as high as first feared and that the economy is already on a 'bumpy and uneven recovery'
Despite the fact that the cash rate has remained unchanged since March 2020, banks and other lenders have been steadily dropping their fixed and variable rates. In fact, the banks have dropped their rates by an average of 25% this year. If the RBA do cut the official rates again this year, we may even see some banks drop their rates below 2% – an almost unthinkable low. The competition for borrowers with good credit rating is welcome news for home buyers with banks offering some great deals.  This is reflected in the rise in new owner-occupier loans. Even if you are not in the market for a new property, it's worth reviewing your current loans. Is your lender passing on the low rates? Has your rates drop in line with what other lenders are offering?  Contact us for a safe and convenient chat about your unique situation. We'll review your options and make sure you are getting a good deal for you.
Many Victorians, and Melburnians in particular are looking for a sea or tree change with regional sales going strong despite COVID restrictions, and possibly because of COVID lockdown restrictions.  The ability to work from home is a revolution for many of us, especially the dreaded daily commute into the city. Rural and regional areas of Victoria are likely to grow in appeal as we all seek a better work and life balance.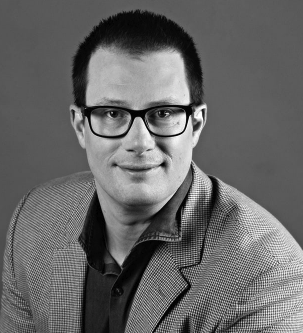 Marc has been a professional lender for 28 years. After beginning his career in 1990 with a UK Building Society, he moved to Australia where he held several different retail banking roles. In 1999 it became clear to him that a mortgage broker would eventually become an obvious choice for someone looking for a home loan so he took the plunge and became an independent broker. He hasn't looked back since!