The RBA has delivered a sixth cash-rate rise in a row, lifting it today from 2.35% to 2.60%
It means increased mortgage stress for many Melburnians with home loans, as the banks and lenders are sure to pass on today's rise.
The RBA says today that the fight to muzzle soaring inflation continues.
'As is the case in most countries,' said the RBA today, 'inflation in Australia is too high. The Board is committed to returning inflation to the 2–3 per cent range over time. Today's increase in interest rates will help achieve this goal.'
Of course, the smart borrowers in Melbourne got ahead with their payments over the past decade when rates were at historically low levels. Now it's payback time, so to speak.
For instance, today's 0.25% hike, when combined with the other rises this year so far, will cost an owner-occupier borrower with a $500,000 debt and 25 years left on their loan, an extra $687 per month approx.
After a decade of ever-plummeting rates, the past six months has been a shock to household budgets.
So, why the rapid hikes?
Inflation is rising in Australia and is currently at an annual rate of 6.1% (and tipped to exceed 7% this year). This is well above the RBA's preferred band of a 2–3% inflation rate. But there's another reason.
The US Federal Reserve last month hiked rates for a third time in a row (and they were big hikes). When there's a gap between the two countries' interest rates, say experts, it pushes the Aussie dollar down and puts upward pressure on inflation.
This means the wider this cash-rate gap is, the more the RBA will feel compelled to lift the rate and support our dollar.
It is a juggling act that is testing the mettle of the RBA. They need to control inflation without potentially crashing Australia's housing market prices or pushing the country into recession – a situation looking increasingly likely in the UK and the US at the moment.
Rate rises are already affecting house prices in Melbourne. The PropTrack home price index shows Melbourne house prices down last month by 0.29% (and 2.1% down on prices from last September).
The RBA added today: 'A further increase in inflation is expected over the months ahead, before inflation then declines back towards the 2–3 per cent range.
'The [RBA board] expects to increase interest rates further over the period ahead… the size and timing of future interest rate increases will continue to be determined by incoming data.'
The RBA added that it expects inflation to be a little over 4% next year and 3% in 2024.
Let's see if they're right.
If these rate hikes have you worried, contact Mortgage Broker Melbourne.
We're one of the most positively reviewed mortgage brokers in Melbourne. And we can help you with tips on how to uncover lower rates, boost your savings, consolidate other debts and take the pressure off increases in household costs.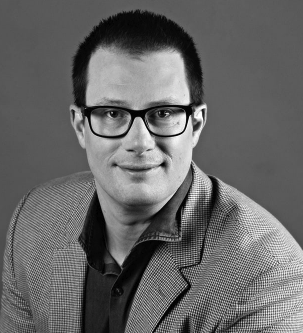 Marc has been a professional lender for 28 years. After beginning his career in 1990 with a UK Building Society, he moved to Australia where he held several different retail banking roles. In 1999 it became clear to him that a mortgage broker would eventually become an obvious choice for someone looking for a home loan so he took the plunge and became an independent broker. He hasn't looked back since!