Another month of steady rates was confirmed by the RBA today with the official cash rate on hold at 4.10%.
Despite a jump in the latest monthly inflation figures, the RBA explained that another rate hike was unnecessary as Melbourne home mortgage holders breathed another sigh of relief today.
'Inflation in Australia has passed its peak but is still too high and will remain so for some time yet,' said the RBA today.
'The central forecast is for CPI inflation to continue to decline and to be back within the 2–3 per cent target range in late 2025,' said the RBA, in what was incoming Governor Michele Bullock's first monthly board meeting on monetary policy.
The Reserve Bank maintains this target range for inflation. Is this possible? Well, that depends on who you listen to.
The outgoing RBA Governor Philip Lowe has voiced concerns regarding the ability to reach this goal. In a recent address he highlighted a range of factors, such as supply shocks, the trend towards reduced globalisation, repercussions of climate change, the ongoing energy transition and shifts in demographics.
He emphasised that although achieving the inflation target remains feasible, the reduced predictability of inflation within the 2%–3% range should be anticipated due to these influencing factors.
Underling this unpredictability are Australia's latest monthly inflation figures. The annual rate of inflation was up in August to 5.2% from 4.9% the previous month. Core inflation (which excludes energy and food), however, was down slightly in July to 5.5% from 5.8%.
As for rates, the big four banks are forecasting cuts could happen late next year or early 2025. AMP, though, holds a more optimistic outlook, foreseeing rate decreases as early as the initial quarter of 2024.
That said, respected economist Chris Richardson says that the forthcoming tax cuts are worth three interest rate cuts and, as such, rates might not fall as quickly as in other countries. They may not even fall much – if at all – in 2024.
Meanwhile, market analysts anticipate that the RBA will wait for quarterly inflation data and jobs figures before considering any interest rate rise, delaying any potential rate change until at least November.
The RBA today added: 'The recent data are consistent with inflation returning to the 2–3 per cent target range'.
Though there was the usual caveat: 'Some further tightening of monetary policy may be required to ensure that inflation returns to target in a reasonable timeframe, but that will continue to depend upon the data and the evolving assessment of risks.'
If rates have you worried, contact Mortgage Broker Melbourne. We're one of the most positively reviewed mortgage brokers in Melbourne.
And we can help you with tips on how to uncover lower rates, boost your savings, consolidate other debts and take the pressure off increases in household costs.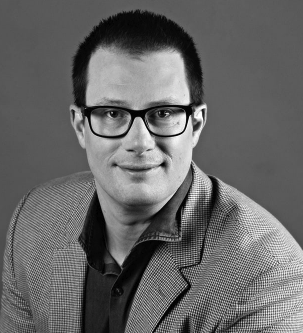 Marc has been a professional lender for 28 years. After beginning his career in 1990 with a UK Building Society, he moved to Australia where he held several different retail banking roles. In 1999 it became clear to him that a mortgage broker would eventually become an obvious choice for someone looking for a home loan so he took the plunge and became an independent broker. He hasn't looked back since!